Convenience and great technology application
This is the era of mobile devices. Mega Genset Malaysia has developed various digital services via mobile devices to satisfy customer needs. The Genset Assistance apps to ensure the customer can operate and do service by their own . Customers can use their mobile phones or tablets to log in our application to receive additional features . Genset Assistance makes use of communication software and SNS tools to interact with customers and provide the latest discount or promotional information.
The "locate" feature in the Mega Genset Malaysia app provides the most up-to-date information. By downloading the app, members can get exclusive price . The mobile app also serves as a one-stop destination for updates on new launches from Mega Genset Malaysia.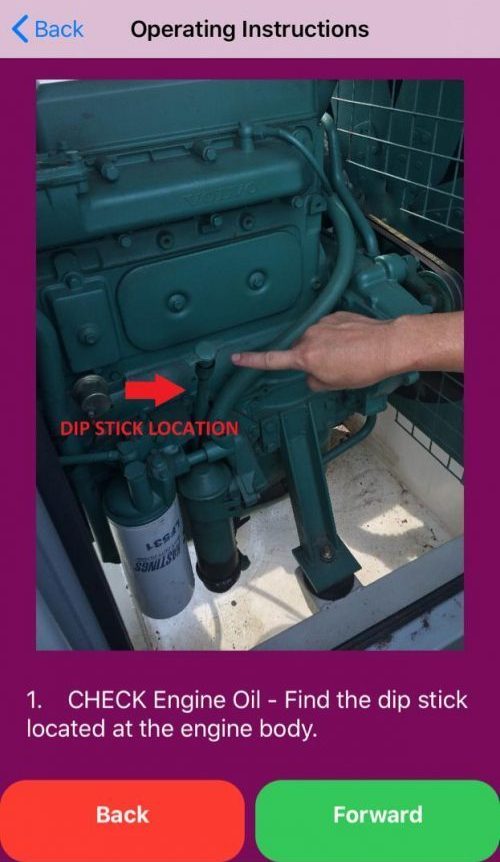 Genset Operating Instructions 
it would be useful for the first time customer . This app teach you how to operate the generator step by step such as check the oil , water , battery, etc. You don't have to worry about the spare part because once you purchase from Mega Genset Malaysia , it would be easier for you to get it from us . Our MGM Generators are easy to handle and designed to be easily lifted.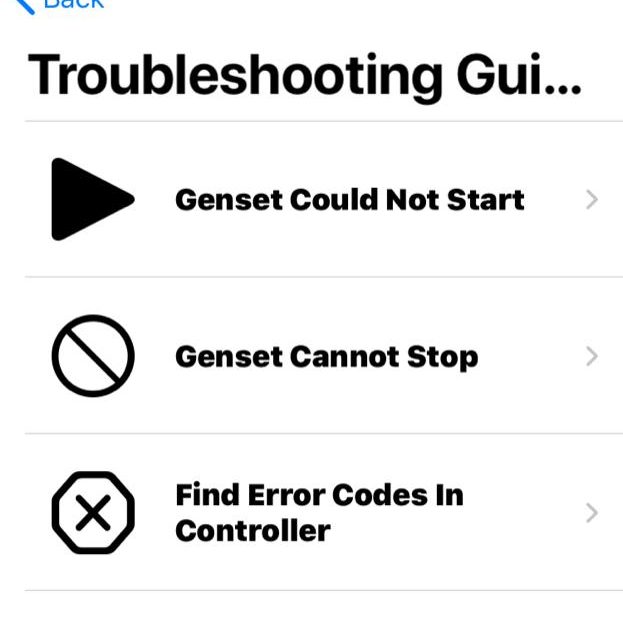 Genset Troubleshooting 
This part teach you how to solve to some genset issues before calling our local mechanic . When you generator couldn't start as usual . There are three assumption about your generator .
Solenoid
Battery
Alarm
When your generator cannot stop as you set the timing on the genset . You must check your fuel solenoid connection again .It may be loose or disconnected. Other than that you also can press the stop button .
Our DSE Controller also will automatically show the error codes if there is a problem on the generator .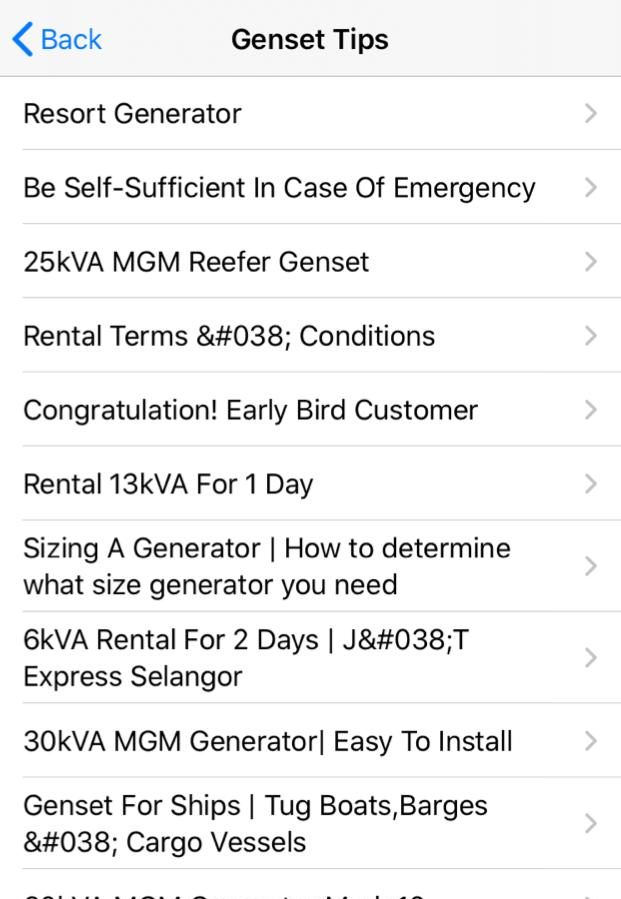 Genset Tips
There are so many tips about the MGM Generator on our apps . Our customer can gain knowledge about genset from there . Mega Genset Malaysia will update every once a week about our customer feedback and many more .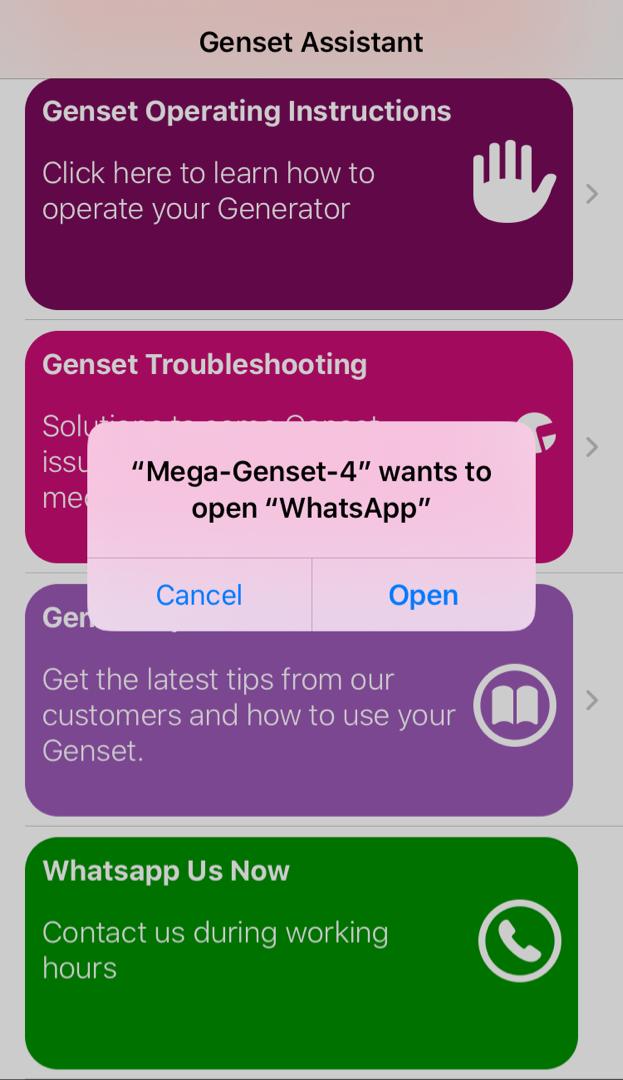 Contact Us 
If you still can't solve the problem by yourself . Kindly please contact us for further information and we can also do the service either in KL or outside KL.