Heavy Duty Portable Genset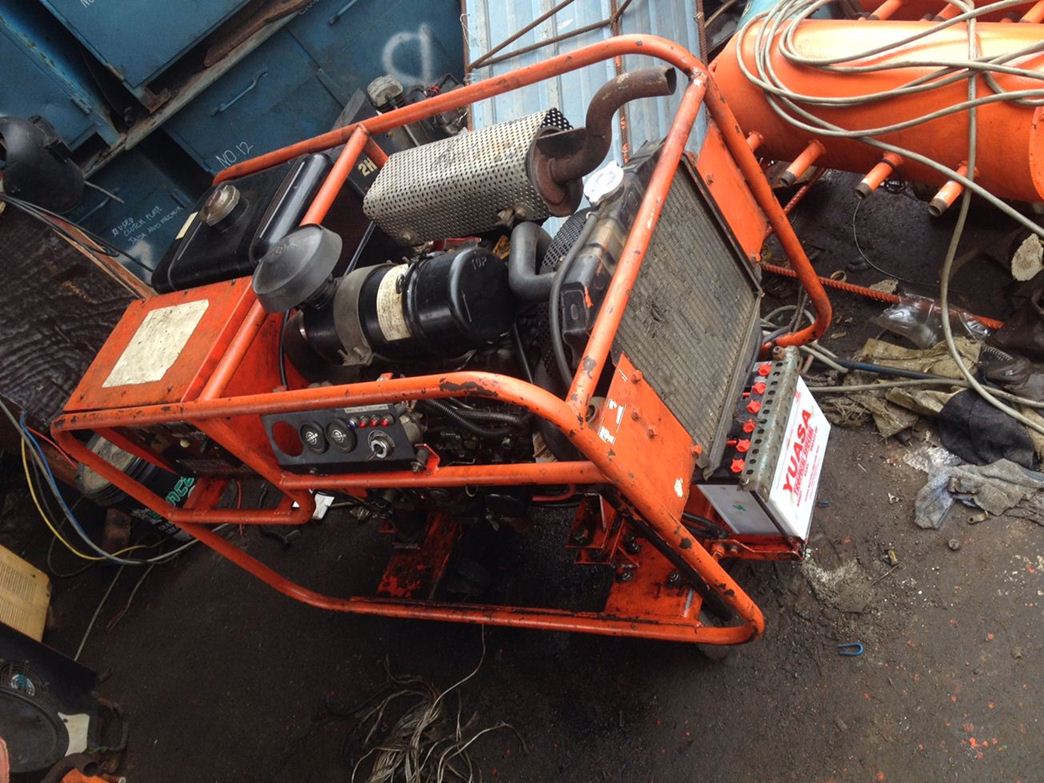 Portable Generator Selection: Choosing a portable genset is not something you should decide immediately. During power outages, you should make sure your generator can be started up because poorly maintained low quality generators will give you a hard time of lighting it up. The picture above shows one of our portable Yanmar 15kVA generator. It may look a little dirty and old but it has actually served many of our customers very well. If you are interested, head to our generators rental page.
Mobility of Generator: You may ask: why is the above generator so huge but it only produces 15kVA? A typical 15kVA's size can be as small as the night market (pasar malam) sized generator but please note that the one you are seeing above is a high endurance and high reliability genset. It can run for 12 hours a day for a whole month without needing any maintenance. For a generator to last long, it has to be overbuilt for its purpose. A 15kVA Generator must have an engine built for a larger capacity but runs at a lower capacity, hence you get a huge genset for only 15kVA.
Also note that some 15kVA generators use petrol but the above uses diesel fuel, which makes it last longer and built for durability.
The generator is mobile due to its trolley wheels design.
Enquire from us now if you have such requirement.