Generating Electricity For Sabah's Homes & Factories
LATEST PROMOTION: FOR SABAH & SARAWAK CITIZENS ONLY!
We are promoting our 60kVA Generators which come with ATS (while stocks last only).
Watch The Video Below To See How Your 60kVA Genset Works:
To put it

simply

, it comes with:
1) ATS: The most important feature for a home/office or shop. It will do the switch over of electric current source and will start and stop the genset for you.?
2) Battery Charger. What's the use of ATS if the battery has died. This will ensure your batteries are always fully charged whenever there is a blackout.
3) Voltage Adjuster: It can go 133V/240V/415V so that you can use most of the equipments in the world.
4) Frequency adjuster. Some countries' equipments run on 60Hz and this genset can do it too. Malaysia uses 50Hz by the way.
5) Reliable Engine: Cummins Engine. This USA brand (Manufactured in China) is easy to maintain and cheap to buy parts. Many mechanics in Malaysia are familiar with this engine. You are getting a good engine, 4BTA model.
6) Comes with a branded Digital Controller, Deep Sea Electronics 6020 model. It is a UK brand and gives you Fuel Level indicator digitally. Most gensets don't have this feature.
7) Comes with Built in Sockets (see spec pictures) so you can plug your equipments directly to the genset.
Why Sabah Needs Generators: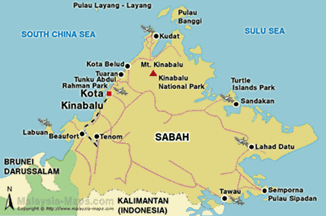 Occasionally there are problems of having a stable supply of electricity at Sabah. This is because the gas lines flowing to the power plant are sometimes interrupted causing insufficient electricity generation. As a result, there would be electricity rationing for certain areas and this includes the factory areas. If this continues to plague Sabah, businesses will start losing money and homes would have to live an uncomfortable life. To solve this problem, the simplest, easiest and cost effective way is to have a standby genset at your factory or home. For starters, it is recommended that a factory have at least a 125kVA Genset as standby. And as for home, i would recommend a 60kVA for a bungallow and 20kVA for a link home. Have a look at some of our generators below.
Contact Us Now at +6016 2198537