Electricity For Chicken Poultry Farms
Poultry farming is usually conducted at rural areas where large population is far away from. This is so that noise and pollution will be away from the residential community. Because of this reason, there may not be electricity supply in these areas. Also land in rural areas are cheaper than urban ones, hence it is more viable for poultry businesses to be conducted here.
The equipments required by a poultry farm would usually depend on the complexity of the facility. For small to medium sized poultry farms, a 28kVA MGM Generator may suffice for this kind of use. The 28kVA MGM Generator is able to supply 28 amperes of 3 phase electricity to power up motors for the machines. These machines are typically cleaning machines, conveyor belting systems and for the higher end type of poultry facilities, they may use air conditioning as well. Ventilation is also important in poultry farming, hence be sure that the generator you procure can produce large enough power for your electric fans and blowers.
For larger poultry farming facilities, we would recommend you to get the 60kVA MGM Generator.
Combo Of MGM Generators
24 Hour Operations
An idea for poultry farmers regarding our MGM Generators is that they can pair 2 MGM Generators together to work 24 hours a day. How it works is the first generator will work for 12 hours and automatically change over and signal the 2nd generator to start and take over the load. That is the versatility of our MGM Generators because they can be connected to each other.
Low Fuel Consumption at Night and Full Power during the Day
Another idea for farm operators is through pairing of a 60kVA MGM Generator during the day time when the weather is hot and more electricity is needed while using a 15kVA MGM Generator at night. This can be set automatically by our MGM Generators where it will switch on for 12 hours per day and changeover automatically to the 2nd generator to run for the next 12 hours and repeat the cycle.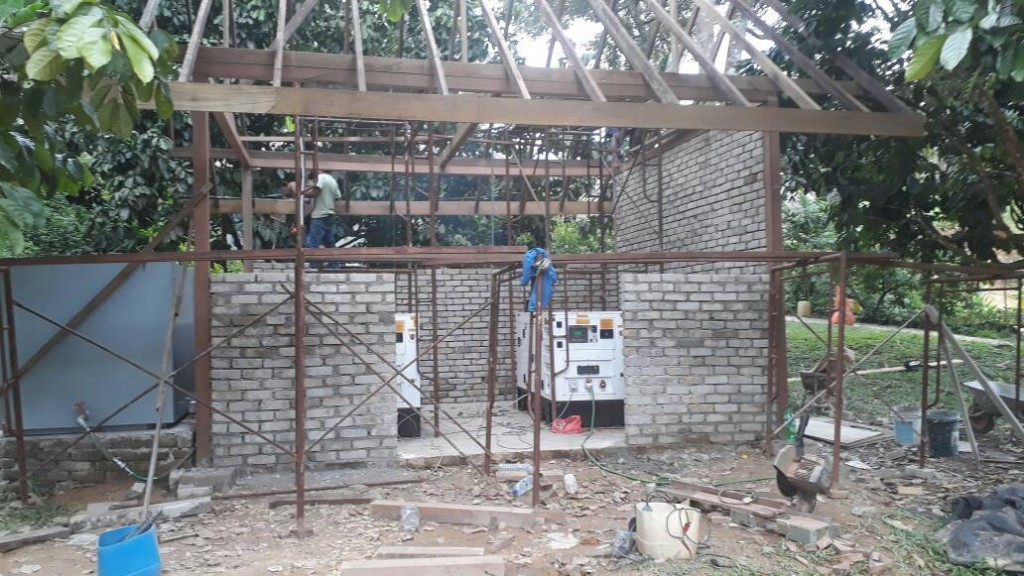 This is how it's done at the photo above.
Expandability
As aforementioned, you can expand to use 2 MGM Generators combined in the future if you decide to buy 1 now. Also it can be connected to your main TNB grid when your premise has incoming supply in the future. Therefore this generator will act as a backup generator instead of a prime unit. This brings you future value.
Conclusion
Look no further! Get Malaysia's most advanced Generator for your use because it's easy to install, simple and automatic.