14kVA German Made Generator – Eismann
The 14kVA Eismann German generator consist of the famous Briggs & Stratton engine which is made in the USA. It is a reliable, compact and powerful engine which is why a 14kVA Generator can be fitted into a small canopy casing such as the photo above. It is an air cooled engine that runs above 3000 rpm so that there is no maintenance in its cooling systems required. This means you do not need to add water or ensure the radiator doesn't leak because it does not have one.
Superior Performance For Its Size
The Briggs & Stratton engine packs 23 BHP and its size is similar to the 6.5kVA Honda engines. Because of its superior power vs size, it is mobile and portable for most applications. Applications for these kind of generators include :
i) Army and Navy Generators : The Malaysian army and Royal Navy requires generators that are small, powerful and long lasting, which is why the German generators are well suited for the job. This particular model is highly recommended due to the robust and practical design.
ii) Generator for the Malaysian Fire Brigade (Bomba Genset) : If you take a look at the design of this particular 14kVA super silent German generator, you will realize that the interface is only one sided and this includes the exhaust pipe. The Germans have long known that during emergencies of a fire engine vehicle, there is only one side of the truck which is usable and that is, having all the generator interface to face the user. This includes the Exhaust pipe system which can be uncomfortable for normal use but incredibly useful for applications such as the fire brigade.
See the photo below to understand how it's built: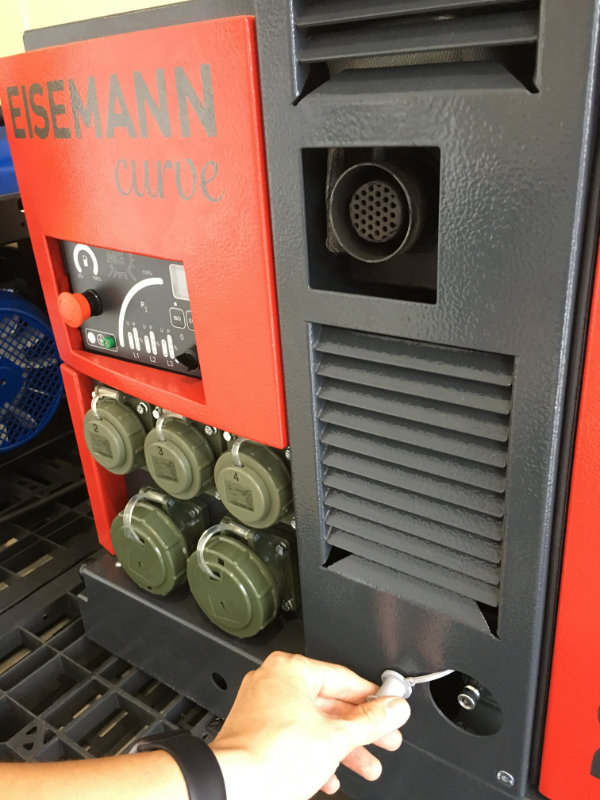 Photo above shows :
Exhaust pipe is facing the user. This is useful to place on vehicles that do not have ventilation on the other side such as fire engines. Because of the small size of the generator, exhaust pipe systems should face the operator if you place them on vehicles and this can save some space because you don't need ventilation behind the genset.
There is an external fuel tank port at the bottom. This allows you to install external fuel tanks to supplement the fuel of the genset and this allows you to run the genset for longer hours.
Other applications for this kind of generator includes being a Home Generator and Construction site generator due to the vast amounts of single phase and three phase sockets.
What are you waiting for?