Genset Rental For Various Uses In Malaysia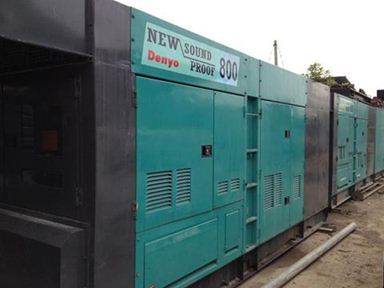 Our generators range from 5kVA to 1400kVA and voltage ranges from 240V to 3300V. The generators are housed in a sound proof casing and it is protected from rain and sun giving you reliable service in a quiet environment. They are also aesthetically pleasing (good looking) and easy to be lifted by a crane. The paint job is of our housing and components are of high standards to protect them from corrosion and rust.
While the enclosure is well insulated from sound, it also allows easy access to the control panel so that you can control the switches easily.
For larger capacity generators, we have an auto synchronize feature to allow two or more generators to synchronize with each other to share the load requirement proportionally. This will allow the generators to not overwork unnecessarily, hence providing you a more reliable electric supply.