Army Generator Malaysia – Geko Generators
Generator sets for the army requires a number of stringent requirements that ordinary gensets could not provide. This involves being able to run for 24 hours during emergencies and are able to withstand harsh environments in Malaysia. This is apparent where our country is hot and humid which could render some types of generators useless due to overheating and rust.
This is where we are proud to introduce to the Malaysian Army our newly fully imported German Generators. These "Made In Germany" generators are robust, mobile and can run continuously as long as you feed it with fuel. Some of our German generators include the "Safety Override" feature where the generator will continuously run until it breaks. This is especially important during desperate situations of the army where electricity is absolutely vital.
Types and Sizes
Our German generators range from 5.5kVA TP 6kVA and they all run in gasoline petrol. They can all handle single phase and three phase voltage and are suitable for use for the Malaysian Army.
Here's how a 5.5kVA Generator look like side by side: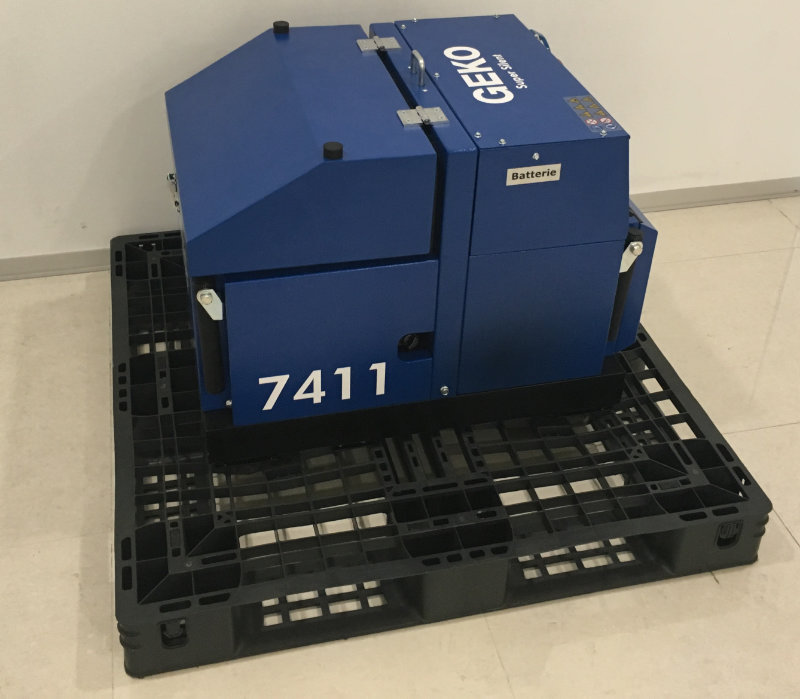 As seen in the picture above, they are almost equal in size but the generator capacity is vastly different : 5.5kVA VS 14kVA. The Germans are able to fit small engines with big horsepower into a small sized canopy set.
Weatherproof
Even though the photo above shows the 7401 unit being housed in a steel frame, it can however withstand harsh weather outdoors. In fact it is totally okay to run it 24 hours outdoor under rain or shine and the generator will work fine.
Starting System
The generator for the army is designed to be able to use battery start AND hand start (manual). This is because German designers understand that during emergencies, for any reason the battery may not be able to function. Or maybe the starter motor may be broken. As a result, the Germans ensure each of their Army Generators are retro fitted with Hand Starting systems to allow the generator to start without needing a battery.
Conclusion
As a result of analyzing many generators over the years, whether it is Malaysian made, Turkey made, England made, India made or Chinese made, we have found that the German Generators uphold to the highest manufacturing standard. They are robust, do not rust easily and are able to withstand harsh weather conditions while maintaining a stable output.
If you need quality, reliability and portability for the Malaysian Army, then look no further. The Geko German Generator series are the best bet you will ever have.