Generator for Construction Site
In a construction site, machines are used for the construction. Machine such as piling machine are used to increase the strength of the soil so that it can support the main building. However, for the piling machine to function, it must have electricity. For the usual case, construction site don't have easy access to electricity.
Therefore, it is normal that generator will be used in the construction site to power up the machines. At this case, we Mega Genset Malaysia is able to supply reliable genset. Our own MGM genset comes with different rating, which are 15kVA , 25kVA, 30kVA, 60kVA , 100kVA, 160kVA, 250kVA and 350kVA . Thus, the user is able to choose which rating of genset is required based on the power required by the machine.
Specification of Our

Genset
All of our genset are canopy type, which means they are silent when they are operating. Next, all our generator comes with 3-phase socket and also single phase socket. It uses Smart Controller, they are very user friendly, therefore our genset is easy to control and to use.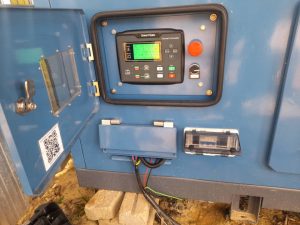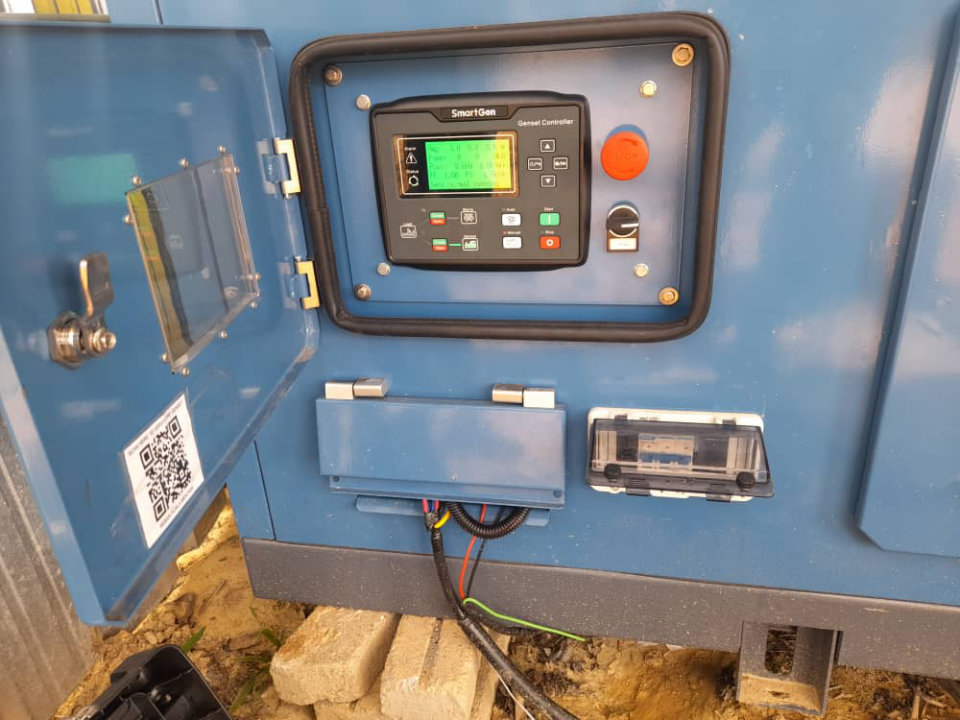 Smart Controller on Genset
The maintenance of our generator is really easy  and it can be done by anyone who have experience on generators. We can  provide the service kit that are needed by the generators on our online shop. Furthermore, our company will send our technicians to the site to check the situation of the generator if repair is required. Then they will repair the parts upon request. Also, warranty is provided to new and used generators!
Other than that, our generators comes with two additional features, which is the Automatic Transfer Switch (ATS) and oversight module. These two can be added to the genset to upgrade it to have a better control and observation of it.
Automatic Transfer Switch (ATS)
ATS is a panel that can connect 2 power source together. It can command the genset to turn on automatically. For our genset, the operation hour is 12 hour, it is possible that the construction site working time will be more than that, thus the genset might not be enough. However, with the help of ATS, the user is able to connect 2 genset together. ATS will automatically switch on the other genset when one is resting, which enables the 24 hour power generation.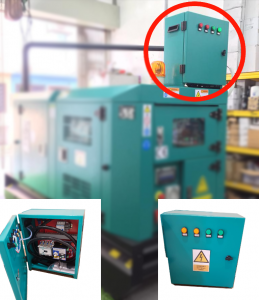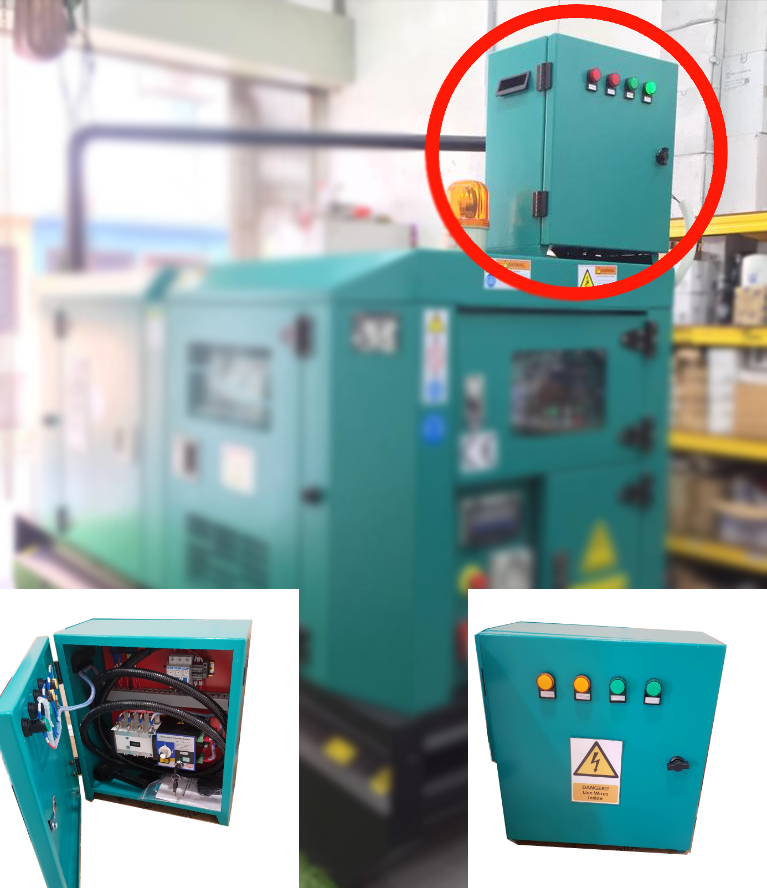 Automatic Transfer Switch on a Genset
Oversight Module
Oversight Module is an application that is designed by our team. It is accessible on both IOS and Android. This application will allow the user to observe and control the MGM Generator through mobile devices or computer.  It also shows the status of the genset, providing crucial information to the user.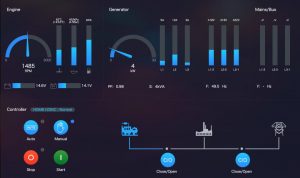 Oversight Module for Controlling Genset
The information that can provided by oversight module can be seen through here.
Want to get a genset for your construction site? Stop hesitating and get one now!