Bintulu is a coastal town on the island of Borneo in the central region of Sarawak, Malaysia. Bintulu is located 610 kilometres northeast of Kuching, 216 kilometres northeast of Sibu, and 200 kilometres southwest of Miri. Bintulu is known as a place of 'making a living'. Although it is not a main tourist destination in Sarawak, the local authorities such as Sarawak Tourism Board and Bintulu Development Authority are now making a lot of efforts to make Bintulu a tourist heaven. We all know that everyone love to come to Bintulu as a tourist and gain some experience at there.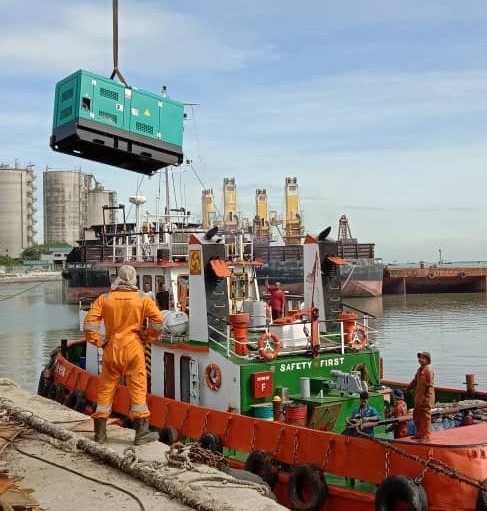 We supply a lots of generator to Sabah and Sarawak. We only open for purchase a generator for Sabah and Sarawak. We don't do for rental because it might cost the transport a lot. So, we only can do for purchase a generator. If, any our customer who lived in Sabah and Sarawak who interested in purchasing our generator. Please do not hesitate to contact us directly. About shipment, we also can provide you a shipment, we can arrange the shipment also lorry crane sending straight to your site. Otherwise, your site also can self arrange your own shipment and lorry crane, it will be more cheaper than our price we charge you for transportation. If we arrange the transport for you, it will be more easier and needed to wait the generator arrive your site only. No more wasting time on finding your own transport. For Bintulu, we will do same as we do to all area around Sabah and Sarawak.
For Bintulu.
Backup generator is a wise preparation for all house and industry to avoid from suddenly main power fails. We provide a generator from 15kVA until 1000kVA suitable from small cabin to big factory. Our generator is not only for backup generator but for daily use also. Our generator can runs maximum 12 hours per running. But then, can be more 1-2 hours if needed. But, otherwise the generator needs to rest before need to be run for the next operation. At last, if you needed a generator that got power around 15kVA till 1000kVA, please do not hesitate to contact us.
WE LOOK FORWARD TO KNOW YOU SOON!