Generator for Camping
In a camping site, it is normal that it has little to no access to electricity. However, electrical equipment are often brought by the campers, equipment such as electrical kettle, heater, lantern and stove are normally used when camping. Therefore to power up these equipment, it is normal that they will bring generator along with them. We Mega Genset Malaysia can provide reliable generator for the campers, we have different kind of generator that is available for sale or rental.
Determining the size of Generator
When buying or renting a generator, it is important to know which power rating is suitable. For camping, the power that is required is not as high as back up generator for house. A 6kVA Generator is more than enough to power up the electrical equipment brought by the campers. The most important characteristic of genset for camping is mobility, the genset must be easy to move so that the camper is able to move the genset around.
Details of the Generator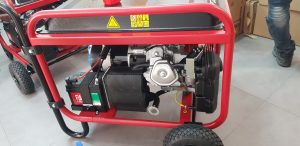 This genset is manufactured in Germany, it uses Honda Engine. It has a special design, which make this genset to be silent and always well-ventilated.  Furthermore, it comes with wheel, therefore it is very mobile, campers can push this genset to the spot they want. Next, this genset also comes with a 16A Blue socket pin and 13A 3-pin plug, campers is able to directly pull current by plugging in their devices.
Overall
This genset is really suitable for camping, it is easy to carry, its design make it well ventilated and also silent. Not to mention it comes along with sockets, also the wheels that makes it really mobile. So what are you waiting for? Buy or rent now to get a better camping experience!