Miri is a Malaysian city on the northwest coast of the island of Borneo. At the Petroleum Museum, on Canada Hill, hands-on exhibits explore the region's oil history. Outside is the Grand Old Lady, a 1910 oil well and local landmark. In the city center, vendors at Pasar Raya and Tamu Muhibbah markets offer fresh produce and handicrafts. Plus, Miri is a loving city, the people who stays in Miri is so lucky. There is a lot of interesting things there. Miri is such a small country but there is a lot of electricity that been used there. So, when comes with bigger loads for electricity, must got any backup supply must be there also. For house, factory and construction that will found there, must needed a backup generator to supply their own power for their usage.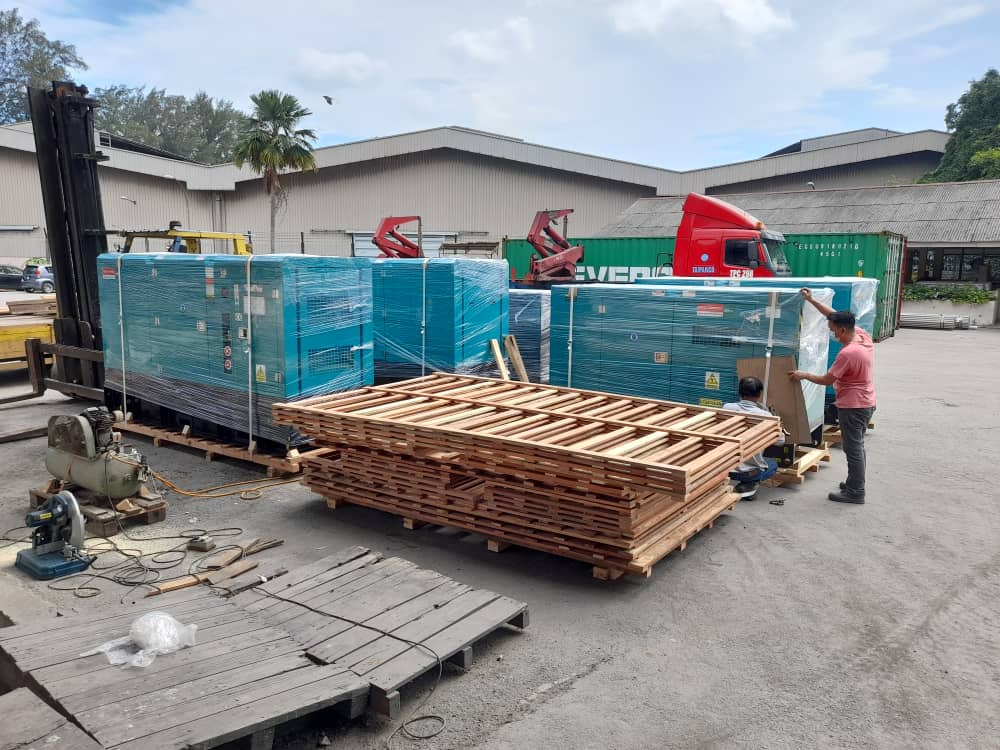 When comes for shipment to Sabah and Sarawak, we are obviously do properly the packaging for the genset, making sure the genset is safe will arrive Sabah or Sarawak. Also, the genset in a good and perfect condition as new when arrive our customers site. We care a lot for our product because our product will present our company image. So, if we want our company image will look on the good side, we have to make sure our product is in good quality. Although, our company cover power for the genset from 6kVA as a portable genset until 1000kVA for the industrial genset.
For Miri.
Unfortunately, for Miri is only for purchasing a generator. We cannot do the rental because Miri is so far for doing rental because it might take a lot of cost on transportation. That's the reason why we do purchase for Sabah and Sarawak only. Plus, our generator is easy to service and if got any problem about generator, we can consult through phone or when come to serious problem we need to arrange our technician go there to verify the problem and repair. So, it will be no problem for people from Sabah and Sarawak want to buy a generator from us.