Petrol Generator
Mega Genset Malaysia is providing petrol generator for purchase and for rent. The petrol generators that we have are manufactured by GEKO and Endress. These brands are reliable and well-known in the industry. The petrol generators that we have are 6kVA and 13kVA. These generators are the perfect power supply for welding, personal workshop and other low-load application. It can also be used as a power supply to charge your cellphones, cameras and so on when you are off the grid.
GEKO Petrol Generator
GEKO is a German brand which Our 6kVA GEKO petrol generator comes with either single phase socket or single phase+3 phase sockets. Hence the customer is able to choose which one to get based on their needs. The generators are small in size and is comparatively lighter than that of a diesel generator. With its size and weight,  it only needs 2-3 manpower to lift it and it can be carry by any 4×4 vehicles. Our customers mainly use this generator to supply power to their welding tools or as a backup power supply for their events.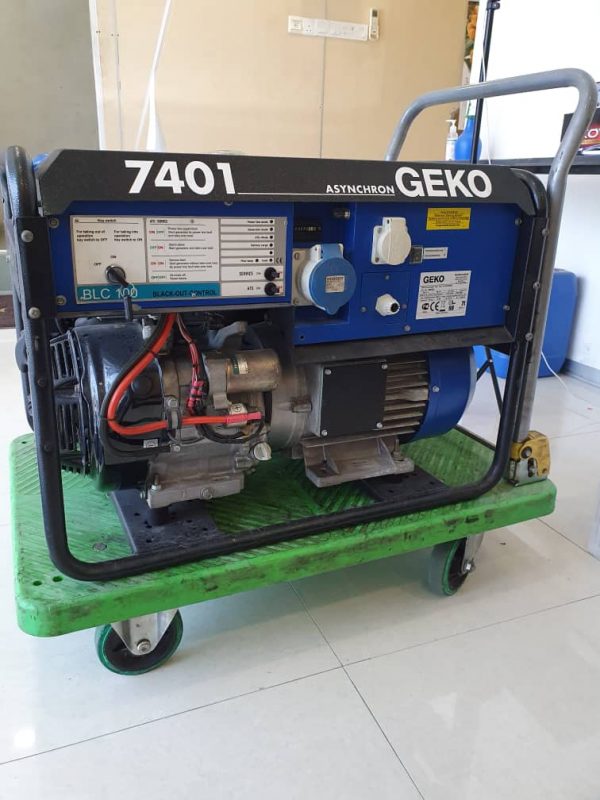 Endress Petrol Generator
Endress is also a German brand which established in year 1914. We have a single phase socket for 6kVA generator and both single phase and 3-phase sockets for 13kVA generator. Its paired with two wheels which makes it easier to be carry around. Our customers mainly use this generator as a back up power supply for warehouse and events.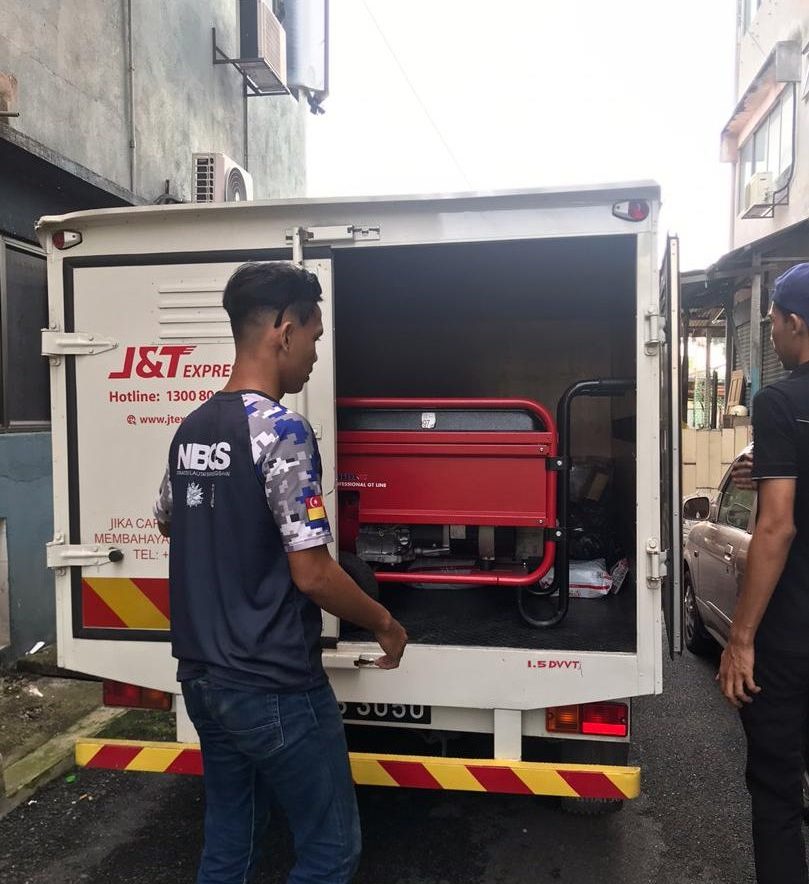 Advantages of Petrol Generator
Portable
Quieter operating noise
Use cheaper fuel
Lesser emission of carbon dioxide fumes
Disadvantages of Petrol Generator 
Lower Fuel-efficiency
Higher operating temperature
Not suitable for heavy-load use
Conclusion
Although the price of petrol is cheaper than that of diesel, however diesel has higher fuel-efficiency. Hence, a diesel generator is more suitable for longer use. You can check out the diesel generators that we have on our online shop. Do drop us a message or make a call to us if you have any question regarding genset. We will be very happy to assist you.