Buy Generator Trucks For Your Mobile Power Business
We now construct mobile power generators mounted on trucks for our customer's use. While we recognise that we often provide generator rental services, we also understand that we cannot cater for the entire country. Therefore we would be happy to provide mobile truck generators for enterprising customers who would like to have the facility and run it for their own business.
One of our main customer is our Electricity Board of Malaysia, namely Tenaga Nasional Berhad (TNB). They are a multinational corporation that provides electricity for the entire West Malaysia.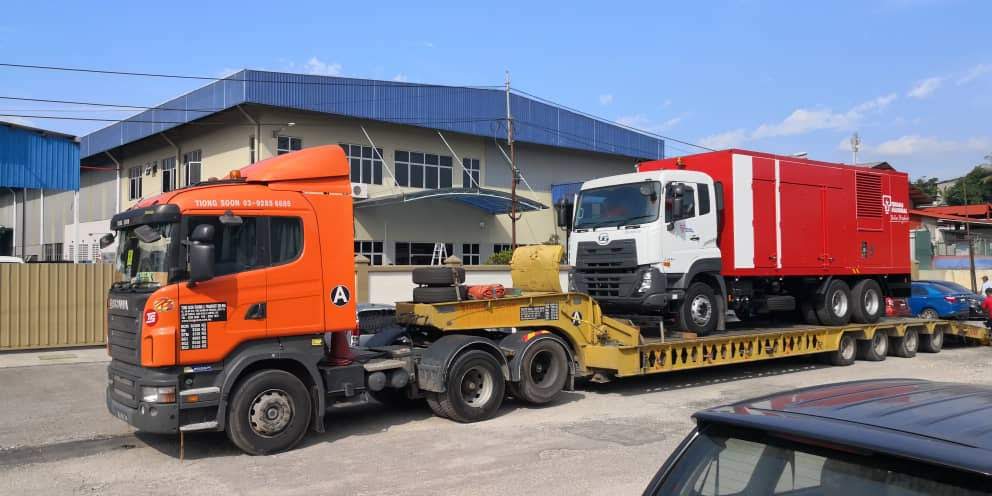 As seen in the photo above we had recently delivered mobile truck generators which are custom designed by us that is practical in use, compact in size while providing the much needed huge power of 1000kVA. We also cater for mobile generator trucks of sizes : 500kVA and 250kVA inclusive of the trucks.
Our factory has the facility and capacity to manufacture generator vehicles. Add that together with our experience in the rentals industry, we are able to produce practical Generator trucks that is easy to place in emergencies and come with all the needed accessories during an emergency breakdown. This include motorized cable rollers to quickly keep the cables and also quick couplers than enable quick connection and quick removal while ensuring safety of the electrical connections. For more information, contact us to get an estimate so that you will be able to get the most value for money Mobile Generator truck.