Our walk-in customer approach us to rent this generator for a day .He really did not want to ruin the event. We are very happy that we can solve his problem without any hesitation . This customer called us to ask the location of our company and want to self pickup the genset. Our technician teach him how to use the socket properly and giving some tips how to take care the genset.
Before renting the genset , our guy will make sure the genset can be operate as usually. Our company accept cash and also credit card for the rental payment. This portable generator is designed to be easy lifted so our customer comes with his beautiful blue Hilux to get the genset. It really suitable to supply the power for the event.
After fully using the genset, our customer give the genset back to us in a good condition and then in cash we give him the deposit that he made. They promise to make another rental from us because it easy to use and always ready stock . We are so glad to hear that from our customer.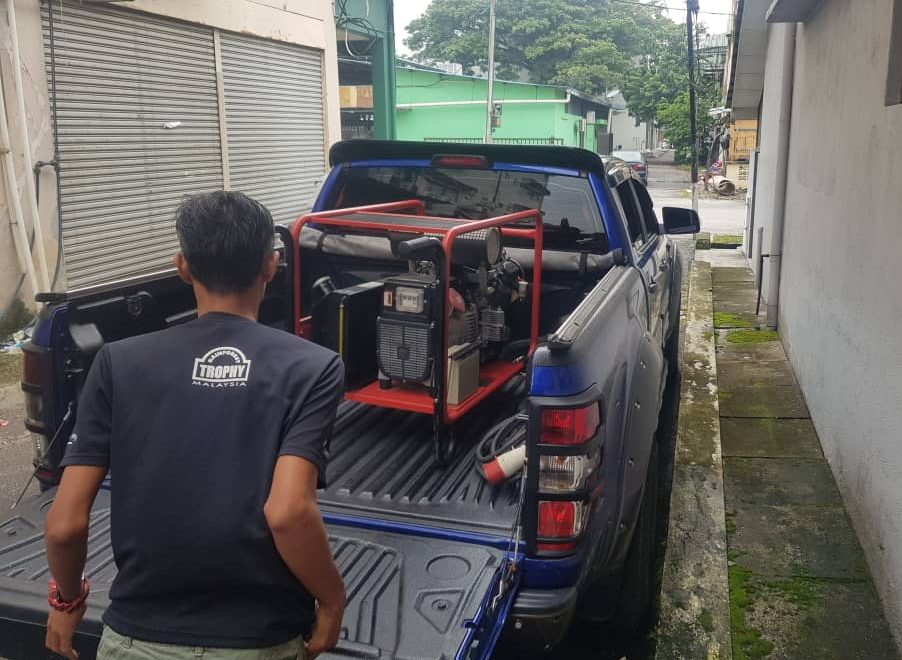 Portable Generator 
The 13kVA portable generator have a really big capacity for the tank . The full tank it can be fill more than 15litres. It is a Honda Ohv Engine and also has the protection alternator overload . When the petrol fuel is low, the genset will auto shut off from running.
The alternator with Low Distortion Device for clear voltage . It means the generator is really safe to use without any worries. The noise level reading is only 102dB. This red Honda generator is electric start system which is it has the button to start and then the engine will running and easily our customer can use the generator .
Get In Touch With Us