Handy 25kVA Genset With ATS Built In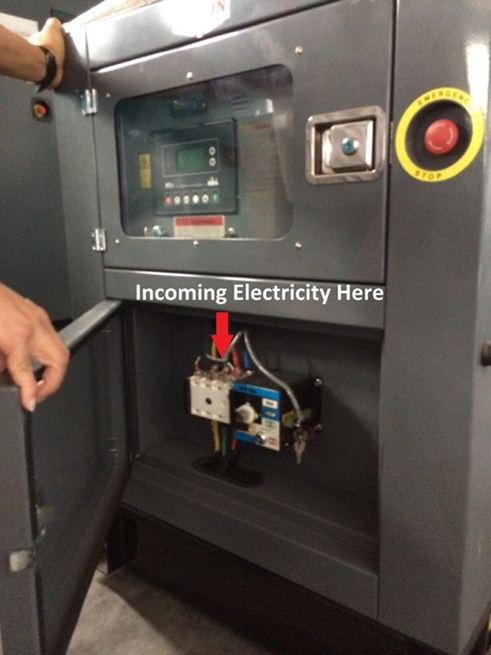 Always fancy a generator which starts by itself? Look no further because we now have available for the first time in Malaysia, a small but versatile sized 25kVA Generator which comes with a built in ATS packaged in one! No more untidy wiring around the generator for this feature.
In case some of you who don't know what an ATS is, it stands for Automatic Transfer Switch. What this does is that it automatically starts the generator to supply power to your home or shop whenever there is an electricity outage by your major electricity supplier (such as TNB or SESB). How it works is as the picture above. The incoming electricity from your main electricity provider is connected into the Incoming wire such as above. The output of your electricity will come from the output of the generator's connectors as depicted in the picture below: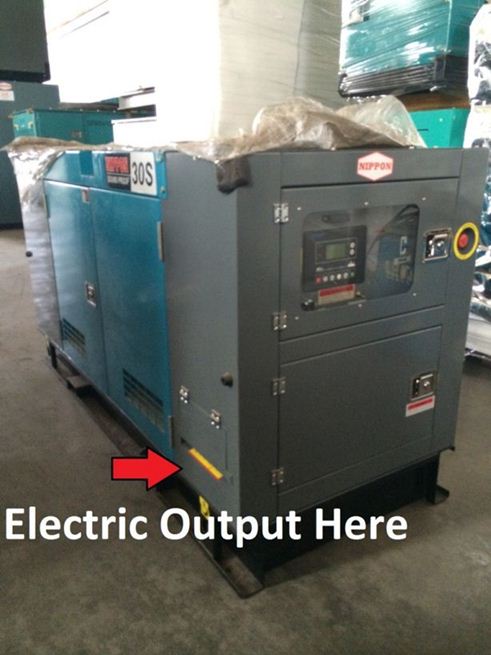 By doing so, when there is an electricity blackout, the genset will sense it and it will kick in within 8 seconds. This will certainly allow you to enjoy your air conditioning while your neighbours sweat :)
When the electricity comes back on, the generator will switch back to the mains supply and auto shut down itself.
This generator is limited in stock so hurry before its gone because it is selling like hot cake!
Contact us now!