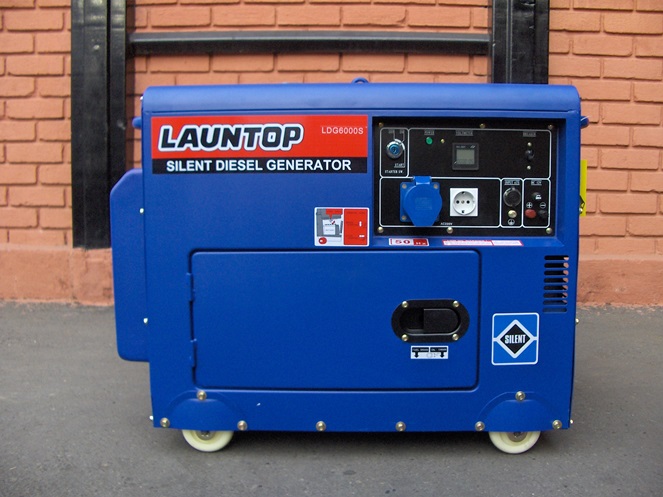 Mobile 6kVA Personal Silent Generator
We now supply the 6kVA Personal Silent Generator which is suitable for home use, shoplot use and emergency standby use. If you would like a cheaper alternative, you can opt for the Launtop 5kVA Economy Generator as well.
The Launtop LDG6000S generator is suited for applications that require mobility and meeting space constraints. It comes with wheels so that you can push it around your home and power up equipments such as water pumps and high pressure wash tools. Besides, it is not noisy so you would not irritate your neighbours, hence putting yourself into a considerate citizen.
This unit comes with a built in Ammeter which allows you to know how much Current in Amps that you are drawing. Bear in mind that the maximum ampere output this unit can give is about 8 amps.
The specification in general is as follow:
This generator runs in 50Hz frequency
Its current max Alternative Current Output is 6kVA
Voltage output is 240V
DC Output is 12V
Power Factor is 1
Displacement of the engine is 418cc
Engine RPM speed is 3000
Engine starting system is using Electric motor, hence convenient to start it up
The lubricant oil capacity is 1.65 liters only
Fuel tank capacity is 16 hours.
Estimated operational running hours is 7.8 hours
Dimensions are: 900mm x 520mm x 700mm
Weight is 150kg
Noise level at 7m is about 70dB.
Buy one now at our purchase page : https://genset.com.my/product/6kva-personal-silent-genset/