MGM Generator Support Commitment
We have always been supporting all our customers since the beginning of our business. Our experts will help you to troubleshoot your issues if the generators were purchased from us. If you require more than normal phone support, we will have nominal charges to go to site to pay for our staff's expenses.
To go another step further, Mega Genset Malaysia has developed various digital services via mobile devices to satisfy customer needs. The Genset Assistant app allows the customer can operate and do service by their own . Customers can use their mobile phones or tablets to log in our application to receive additional features . By downloading the app, members can get exclusive price . The mobile app also serves as a one-stop destination for updates on new launches from Mega Genset Malaysia.
Our MGM Genset Assistant Apps have a lot of different contents for our users. Such as Genset Operating Instruction, Genset Maintenance Steps and etc. Our purposes for creating this Assistant Apps are for convenient and easy to learn on how to operate and maintain the genset. Our Apps not only meant for our user, outside our user also can download and use the Apps. It is suited for all MGM Generators ranging from 15kVA to 350kVA
Genset Operating Instructions 
It will be helpful for the new user . This app teach you how to check the generator step by step, such as how to check the oil level , water level , battery, etc. You don't have to worry about the spare part because once you purchase from Mega Genset Malaysia , the spare parts or filter set to service your genset can easily purchase from us . Our MGM Generators are designed for easy self service set and easy self maintain.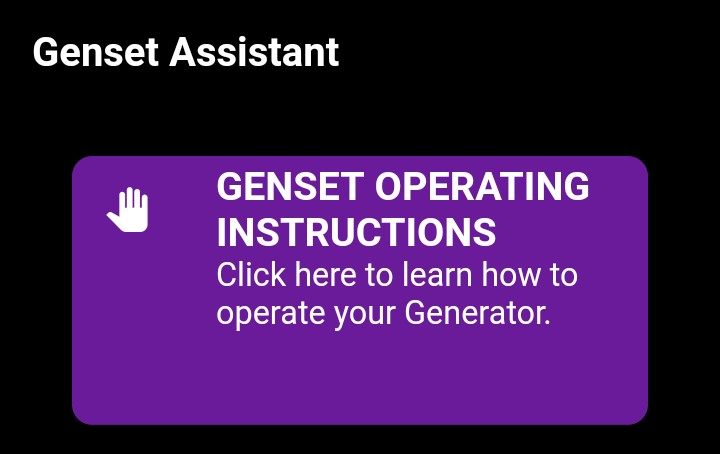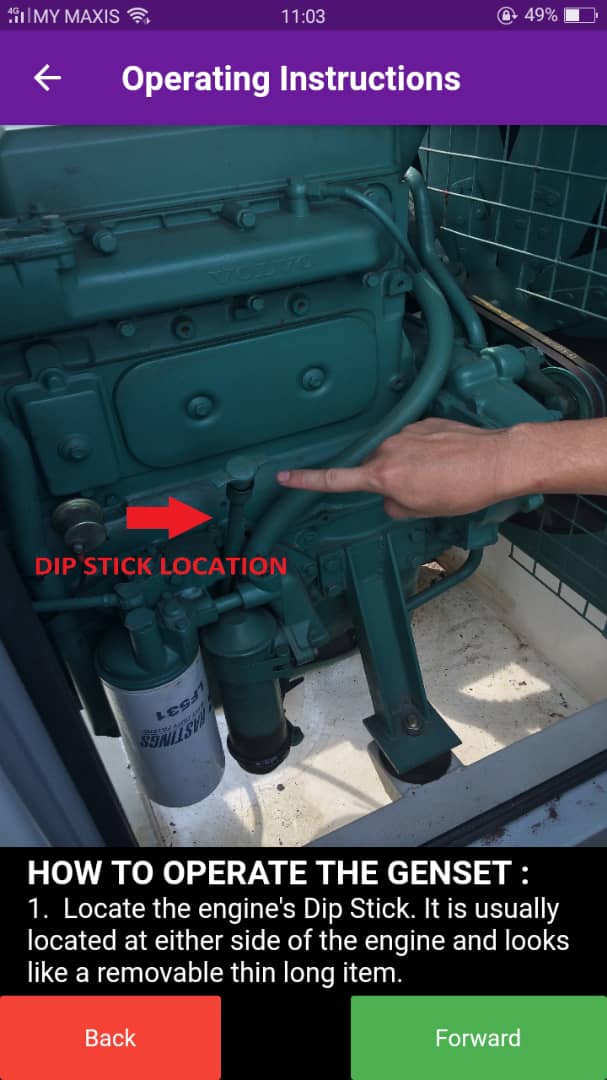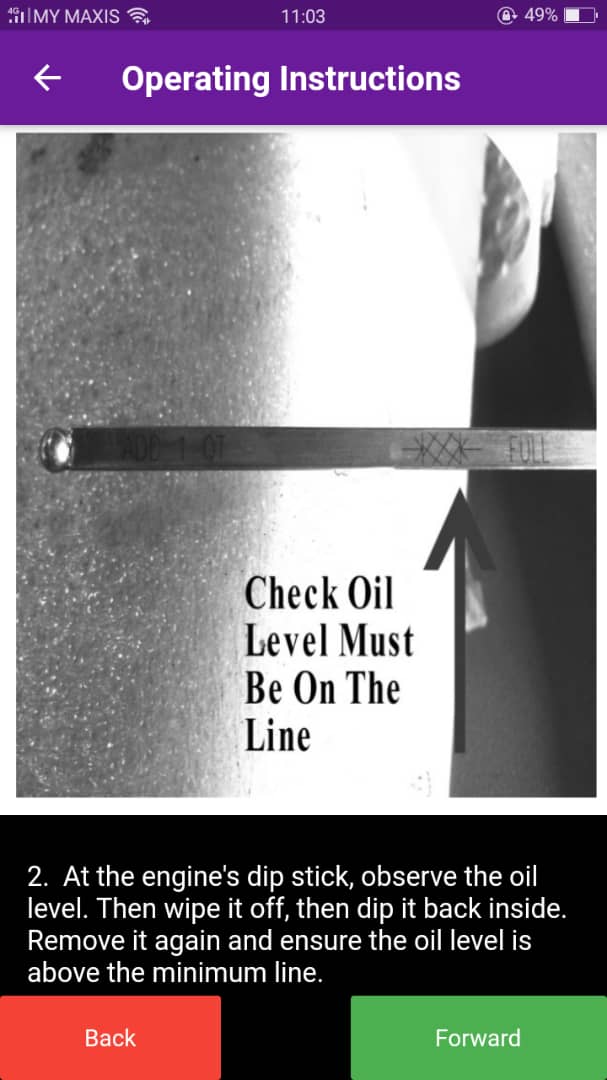 Genset Cable Connection
This is the part where teaches you how to do the cable connection and cable disconnection from your MCCB to genset or genset to your MCCB. During this connection, please kindly that ensure your main power is OFF in order to prevent accident happen during connection/disconnection. For sure, our customers need to download this App for future convenience and to help our customers during their difficulty that they are facing from the genset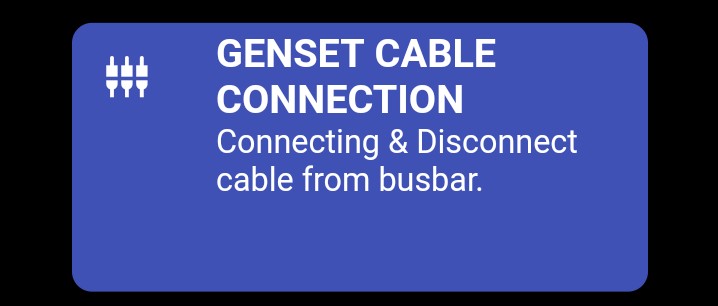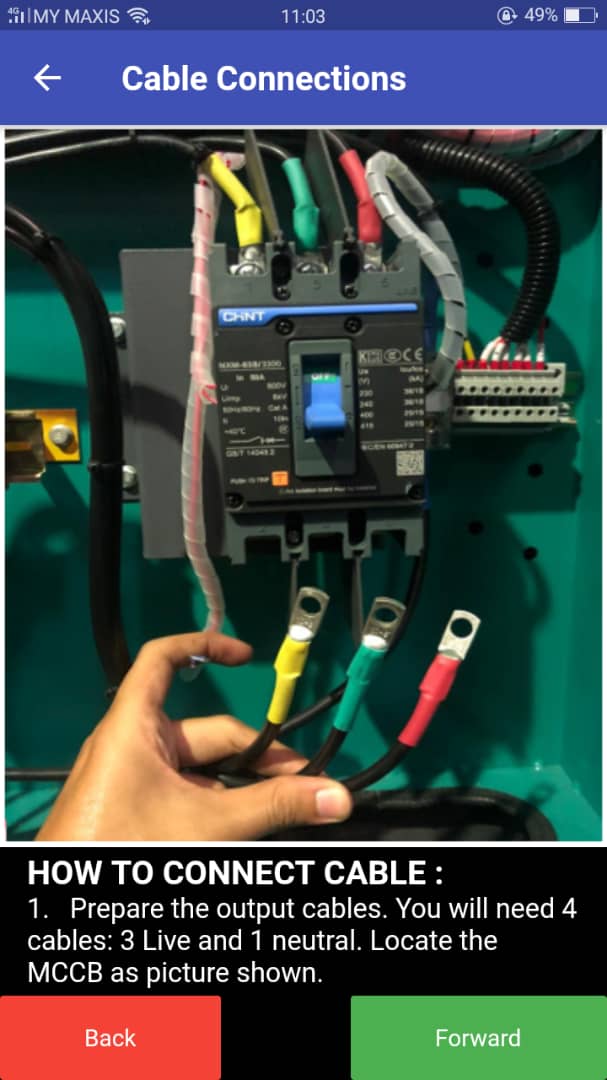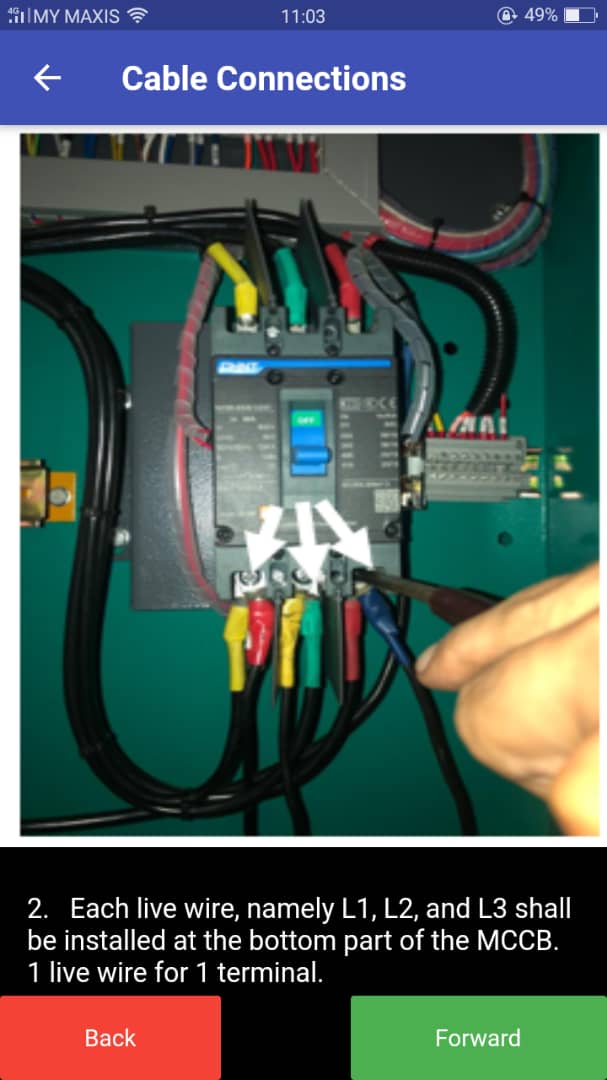 Genset Maintenance 
Genset Maintenance part will be the instruction where the air filter, oil filter and fuel filter located. So you will know which is which, makes you easier to change these filters. Also teaches you the correct way to unlock and lock those filters without spoiling it with the wrong way.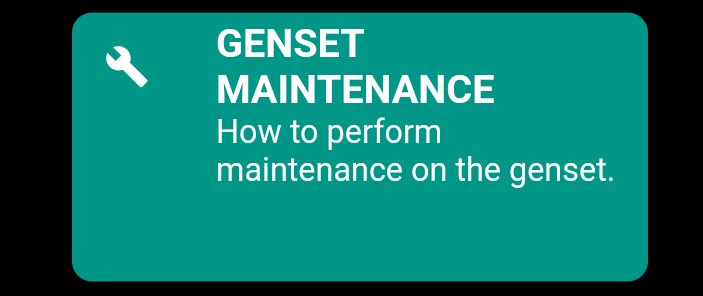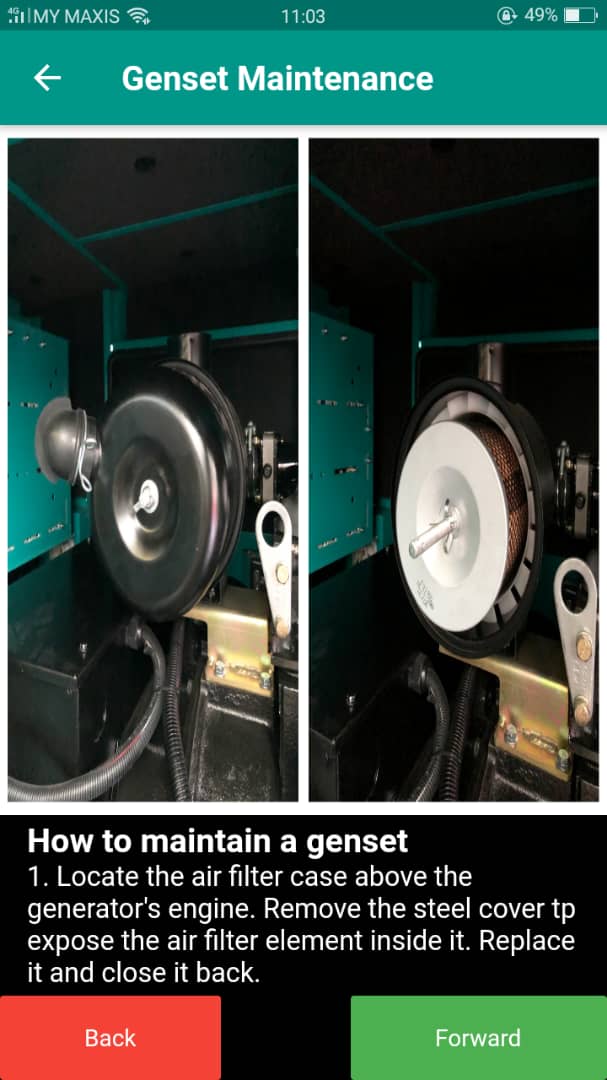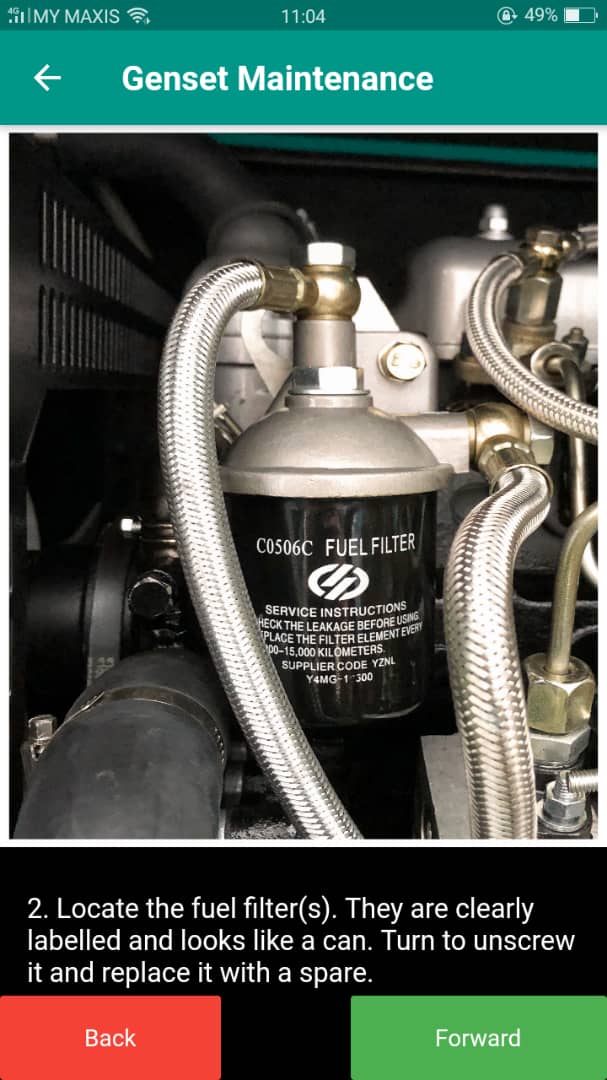 Genset Troubleshooting
There are different problem that will usually happen to the genset. Such as Engine Cranks but does not run, what make this happen normally will be your genset solenoid faulty or not properly connected or no cranking but clicking sound means that your battery either weak or not on. This section explains all the usual minor worries that customer facing. These information will reduce the worries of our customer/ new user.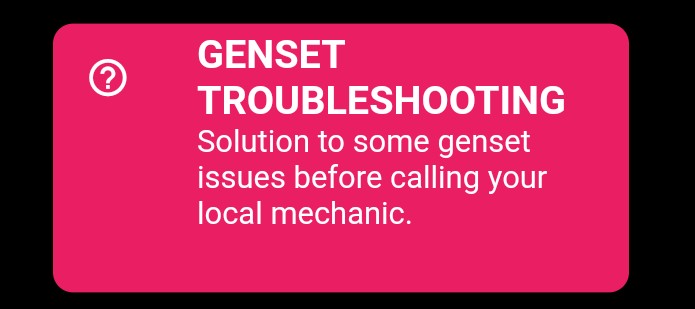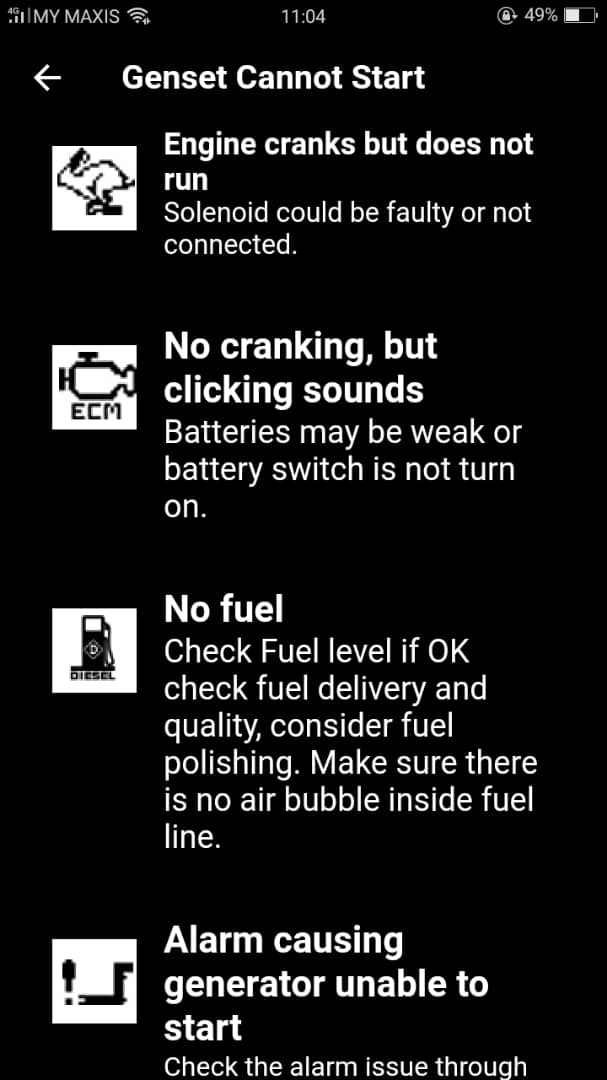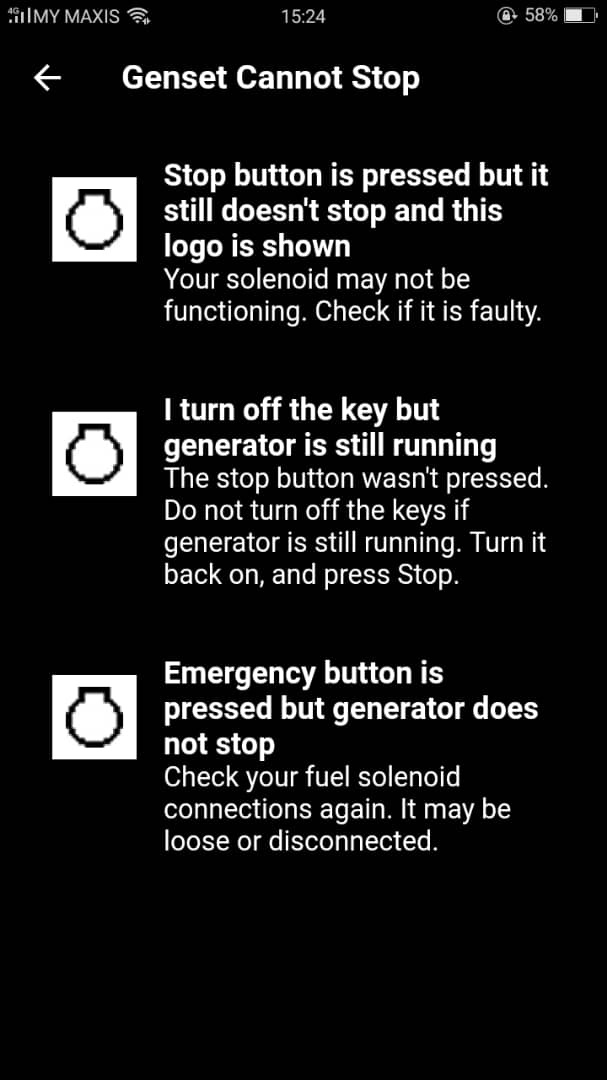 Genset Tips
There are so many tips about the MGM Generator on our apps . Our customer can gain knowledge about genset from there . Mega Genset Malaysia will update every once a week about our customer feedback and many more .