Service , Maintenance & Repair 
MGM offer a range of expert generator solutions from repair , servicing , maintenance and monitoring . Through over than 6 years , we already have more than 100 trusted customers , we are perfectly placed to improve the performance of your generators .Any generator set used for emergency or primary source must have regular service and maintenance performed. Possibilities of generator failure increase when service and maintenance checks are not performed.
How often do I run the generator ?
Generators that run frequently will require service more often than backup generators that are rarely in use. No matter the amount of usage. all generators require basic maintenance, including:
Clean Generator: The generators should be checked for any leaks every week.
Change Oil: Oil should be changed every around 50-70  hours of usage to improve reliability & credibility.
Change Air Filter: Air filters need to be changed because dirty air filters won't be able to have the required amount of clean air.
Check Battery: Battery power level should be checked.
Change Spark Plugs: Spark plugs should be changed after roughly every 100 hours of use. The spark plugs should also be checked during generator servicing to make sure they're not worn or cracked.
Replace Oil Filter: Oil filters should be replaced whenever the oil is changed to ensure the new oil is being filtered properly.
These tasks should be performed regularly.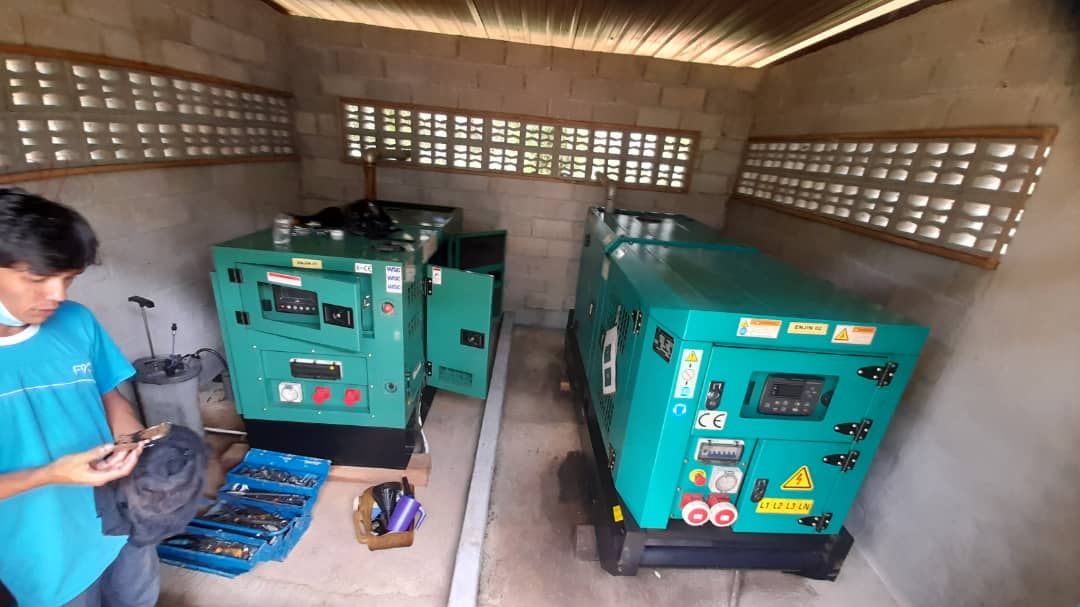 conclusion :
When performing routine maintenance, each action taken should be logged, and the readings and  hour meter reading of the generator. set of readings are compared with the next set of data collected. Any different variation of readings indicates faulty performance of the genset