We Mega Genset Malaysia not only selling our own brand MGM Genset. We do also sell Japan made generator or any other brand generator depending on our customer's request or enquiry. Our main priority is to fulfill customer's need. We MGM also selling generator manufactured by well-known manufacturer such as Caterpillar, Denyo, Kubota, Volvo and etc.
Kubota's diesel generators are powered by genuine Kubota engines, renowned worldwide for their superior reliability and long service life.
Landscapers, construction sites and mobile contractors (welders, mechanics) depend on Kubota diesel generators to do their best work, while all of the premium range can be mine ready with minor after-market additions.
Kubota generators are easy to transport and maintain, safer and quieter to use, so they're ideal for agriculture and primary production, too. Kubota design with both users and the environment in mind – you'll get years of exceptional performance with reduced emissions and better fuel economy.
Used widely in world-renowned machinery, these sturdily built, one-side-maintenance type diesel engines promise great reliability and service life for almost any application.
Kubota is well known as one of the top engine manufactures in the world, with its long experience.
Kubota's Parts
All genuine Kubota parts are designed and manufactured to strict factory standards in order to keep your Kubota machinery operating at peak performance year after year.
The parts are repeatedly tested before they go into the market. Kubota only delivers high quality parts and by using them, your Kubota will always be at its best. For safety, reliability, efficiency and warranty, always choose genuine Kubota spare parts.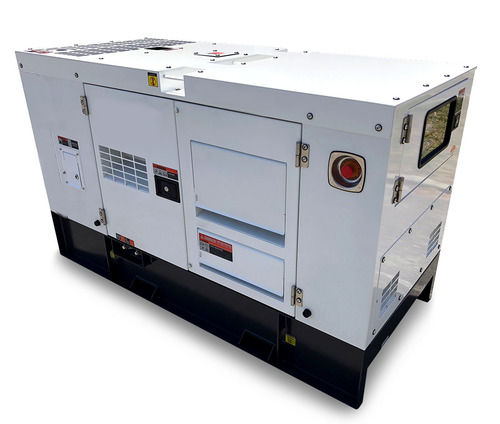 5.5kVA to 30kVA Kubota Generator
Kubota's diesel generators are powered by genuine Kubota engines, renowned worldwide for their superior reliability and long service life. With a wide range of compact generators available, from 5.5 kVA through to 30kVA, there's a solution for almost every application.
Residential uses include back up power you can trust for solar and off-grid energy. For commercial businesses, Kubota's diesel generators are perfect for food trucks, retail premises, pop-up shops and outdoor events.
Ease of Operation
Improved Enclosure with a Noise Absorbing Duct
Noise within the generator unit has been lowered by improving the noise reduction enclosure and by adding a new noise absorbing duct with 3 air intake holes.
Over-Sized Muffler
The over-sized muffler has lowered the sound level.
Second Muffler (for V3300 only)
A special two-stage muffler system is used in generators powered by V3300 to reduce noise even further.
Quieter Cooling Fan
Kubota not only reduced fan related noise with this larger-diameter, slower-speed fan, but also maintained the same cooling effect as one running at normal speed.
Reduced Air Inlet Noise
A longer air filter inlet hose is used to keep the low frequency noise down.
Base Mounted Fuel Tank
The SQ series is equipped with large capacity bottom mounted fuel tanks to prevent fuel spills inside the enclosure. The locking fuel cap is placed to avoid damage and simplify refueling.
Compact and Easy to Transport
The advanced design and superior engineering minimizes both space and weight.
Transportability is improved with slots on each side of the machine for safe forklift truck transportation.