How To Search For A Suitable Generator At Our Website
Our guide is to teach all visitors on how to use our website effectively.
Mega Genset Malaysia had been in the business for over 8 years since our company started in 2014. We sell and rent power generators to homes, business premises, farms, factories, resort, and construction sites.
We have several ways of contacting us, customer can either WhatsApp us for enquiry or requesting for quotation or can easily fill in the enquiry form on our website and we will reply to you the soonest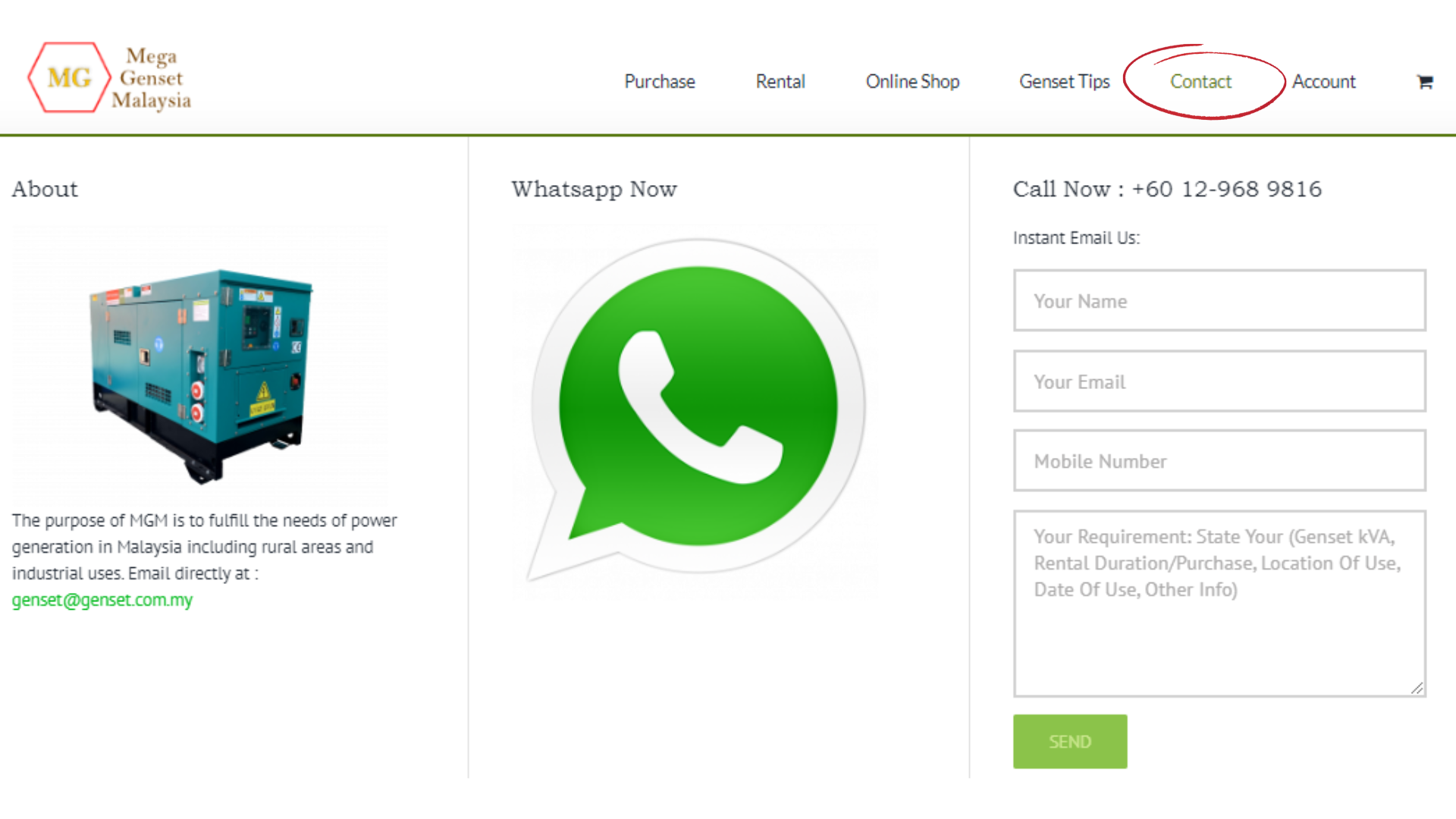 If you have the difficulties with how to choose the genset that fit your requirements, you can read about our genset details and specification based on their size in the purchase or rental section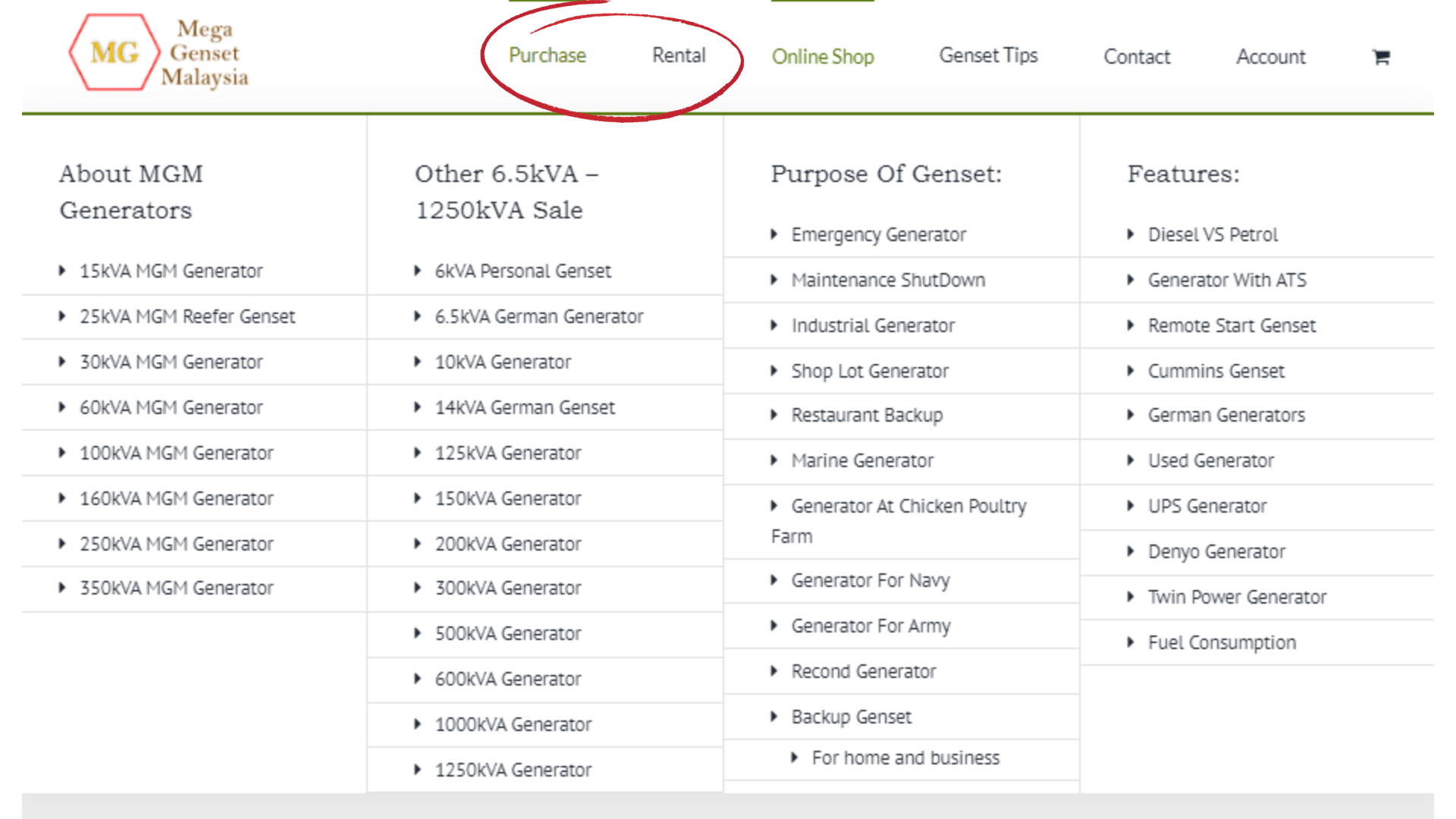 You can also directly purchase through our online shop for the genset or other item such as the service kit or genset accessories. To make it easier for our customer, we have provide the simple guide on how to order a genset through online shop on our website blog
Apart from that, we also provide a section for genset tips where you can find many blog written by our staff throughout the years about tips and knowledge about genset that can help you choose generator that fits your needs.