WHY CHOOSE MEGA GENSET?
The staff at Mega Genset has all aspects of the agricultural industry covered. We provide a large selection of farm generators that are available for purchase online. Agriculture enterprises need a consistent supply of energy since it is crucial to the economic well-being of our country for farms and fields to continue operating and to generate healthy crops and livestock. As a result, purchasing a backup farm generator is crucial.
FARM GENERATORS FOR AGRICULTURE PURPOSES – WHY ARE THEY IMPORTANT?
The health of our country's economy and everyone's ability to survive depends on the agriculture sector. Agricultural enterprises require a consistent supply of energy in order to maintain the functioning of farms and fields and assure the production of healthy crops and livestock. Farm backup generators are essential for this reason.
If you are a farmer, you are aware of how crucial a steady supply of electricity is to maintaining your livelihood. In today's increasingly automated agricultural environment, where sophisticated equipment are defenseless when the power grid fails, continuous electrical power is essential. Backup generators make sure that during power interruptions, your agricultural business remains operational.
GENERATOR FOR FARM ESTATES IN MALAYSIA
The success of Malaysian farms and other enterprises engaged in agricultural output depends on backup power generators. Just as important as having general insurance plans that cover farm buildings, producing equipment, and living assets is investing in a backup farm generator.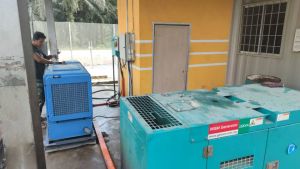 Animals and plants bred in artificial settings produced by humans would suffer greatly from electrical power outages. For conscientious farmers, protecting their crops and cattle against power outages is of the utmost importance. In actuality, an auxiliary power generator should be present on every farm that uses an automated production system.
Successful farming ensures that power is maintained even when the main power source is cut off. Mother Nature is the leading cause of commercial power disruptions. High winds, deep snowfalls, and ice storms brought on by unfavorable weather can damage transmission lines.
For more information, contact us down below!
Reach Us