Korean Generator At Its Finest
Our company also provide Doosan Engine Generator as a standby generator for factories. Doosan generators are well known for its reliability vs price point. It is also easy to operate.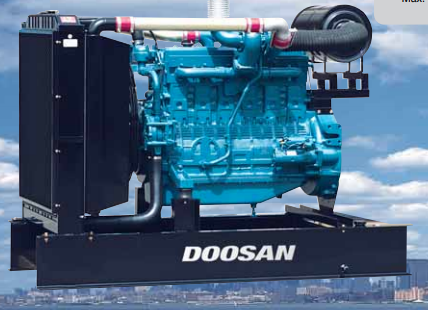 Features and Benefits
Features: 
Compact structure and mature design
Strong ability of instant load
Rigorous shop testing
Water cooled
Heavy industry type
4 - stroke diesel engine with fuel consumption efficiency
Benefits: 
Attractive appearance and small occupying space
Adapt to complex working condition
Humanity design and easy operation
People oriented and safety foremost
High standard quality guaranteed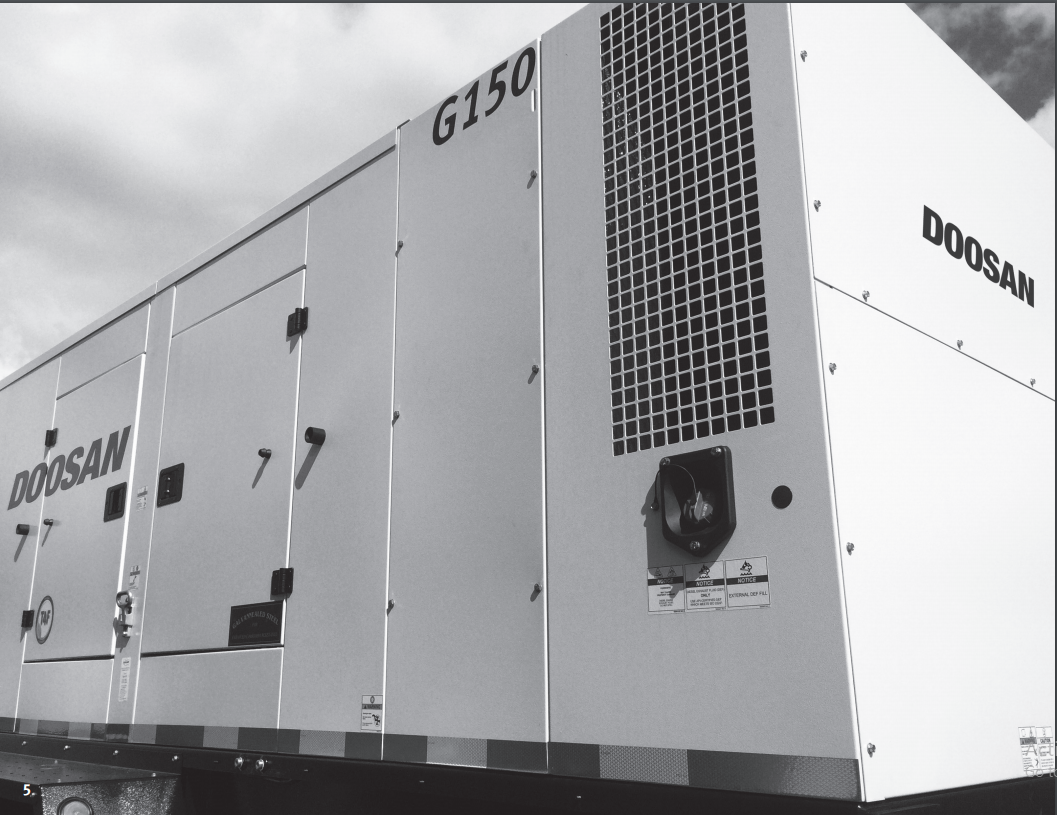 The high performance Doosan engine features a diesel oxidation catalyst (DOC) aftertreatment system, which is virtually maintenance-free. Standard units feature multi-voltage and 50Hz capability to meet a broad range of applications. Doosan also offers unmatched versatility to support almost every job or application. And with user friendly controls and diagnostics, anyone can operate our equipment with minimal instruction. Challenging applications demand powerful alternators. Doosan specifies high-output, separately-excited alternators that ensure unmatched motor starting capability and precision voltage control.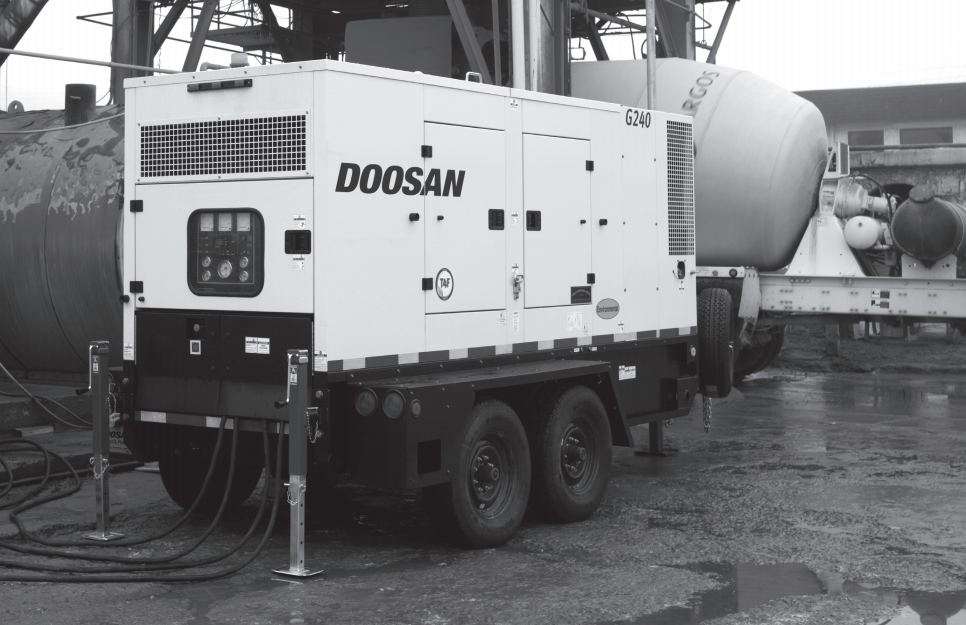 Doosan mobile generators have been designed with the service technician in mind. With 500 hour intervals between fluid and filter exchanges, you can be sure that downtime for maintenance is minimized. All maintenance points are easily accessible and designed for fast and easy service. Additionally, Doosan selects the
highest-grade insulating materials to ensure long life and resistance to dust and moisture common in mobile applications. Doosan mobile generators feature skid
base frames with integrated high capacity fuel tanks which provide a full load runtime of at least 24 hours. The range are from 250kVA and above.