Malaysia's Most Trusted Genset Supplier
Since inception in 2014, we have supplied many generators to various industries which include farms, factories, homes, constructions sites and more. Our flagship MGM Generator brand had evolved from Mark 1 to more than Mark 12 over the years as seen in our Online Shop. Whether you need a Backup Generator, or a full running one  for your premise, our friendly staff will be more than happy to advise you whole heartedly. We are truly passionate in solving your power needs, hence we even created a FREE mobile app available in the Play Store and iOS App Store which gives you instructions on how to operate and maintain a generator.
We now present you our latest Innovation fresh from our R&D Labs: The 25kVA MGM Reefer Generator. This reliable 25kVA Generator is designed to be placed behind a Prime Mover truck. The new sleek design ensures easy serviceability during maintenance cycles and the size is carefully designed to ensure a nice fit behind your trucks. The fuel tank is also enlarged as much as possible to allow up to 12 hours of use. Another Good News: Our R&D team has managed to squeeze in the Oversight Module upgrade option. This will allow your office HQ to monitor the Location and monitor the Generator from afar!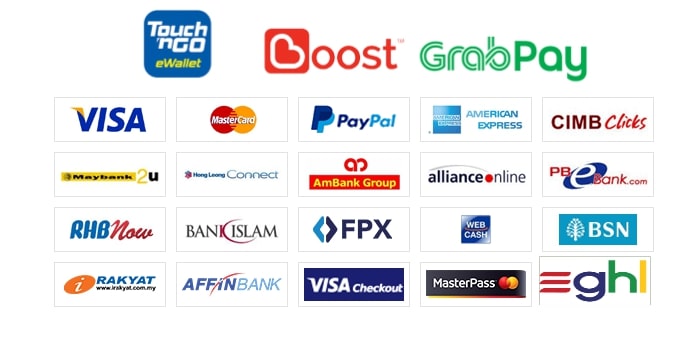 COMPACT
It is smaller and lighter than other generator in it's class, therefore,  it provides the advantage of optimizing your valuable space.

ENVIRONMENT FRINEDLY POWER
It generators with diesel fuel power, and it is available with the super silent sound, thus it can provide optimum performance in the environment

LONG LASTING
It is reliable, powerful, and have a more stable operation. With a proper maintenance, it can last a long time.
15kVA MGM Generator Mark 12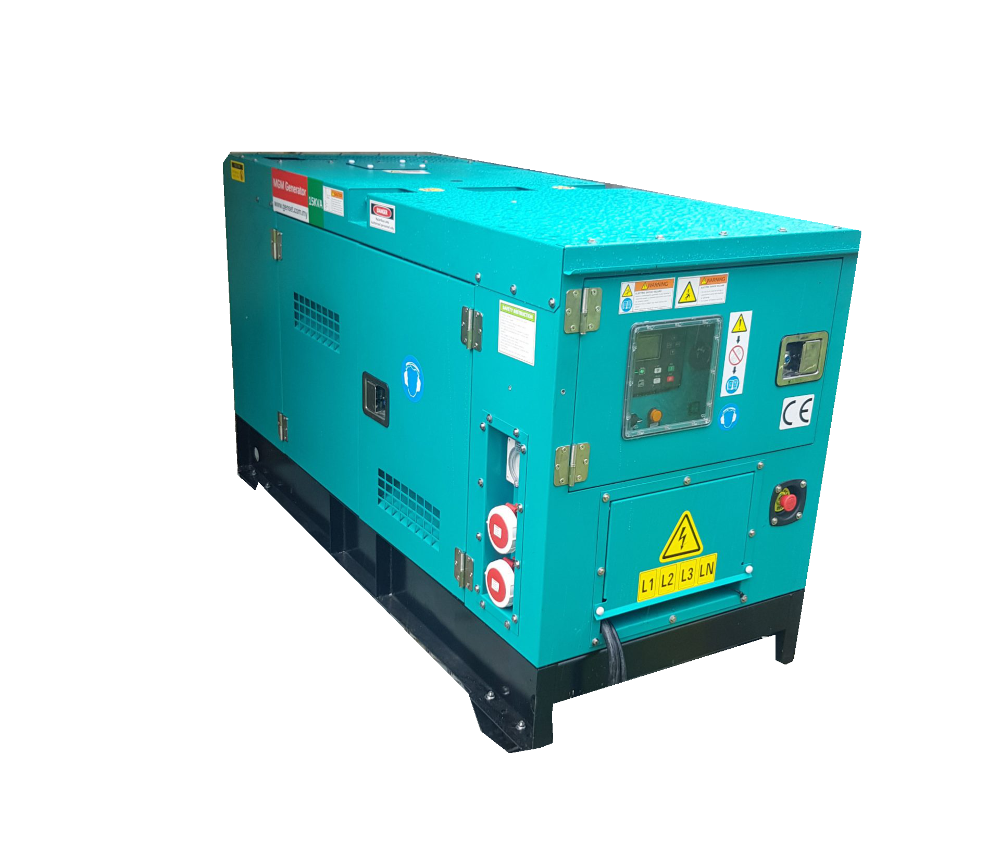 With a silent enclosure design, it has a low noise when the generator is running, hence it is suitable for home and small office use.
30kVA MGM Premium Generator Mark 12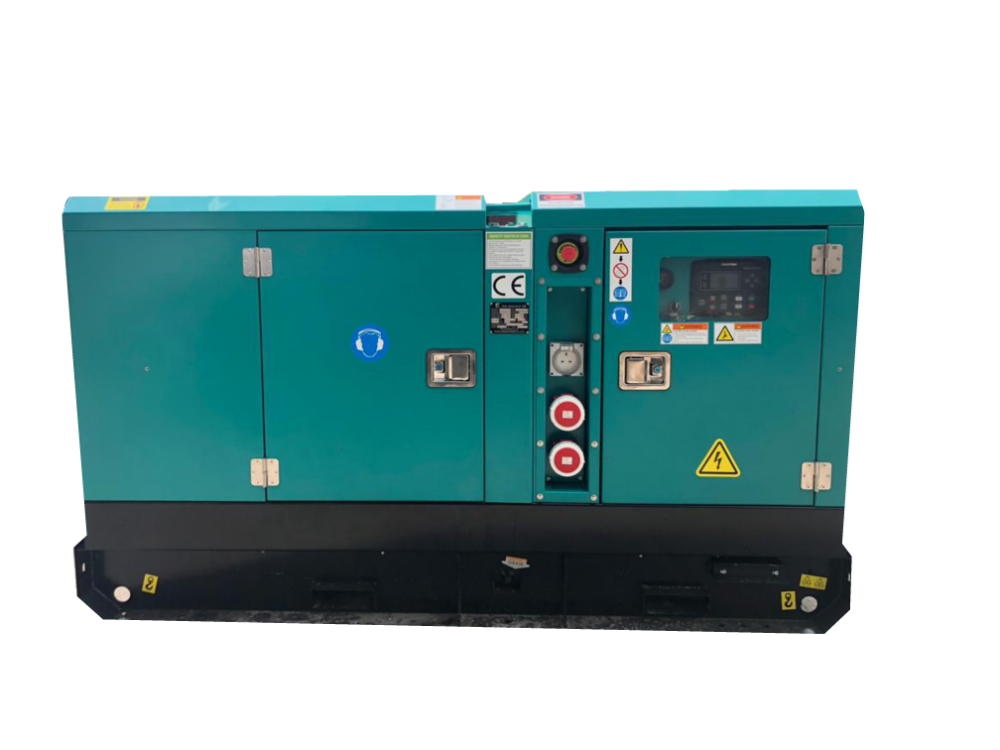 This diesel fuelled MGM Generator provides optimum performance while being friend to the environment. It also comes with a Molded Case Circuit Breaker (MCCB) for extra safety of the user.
60kVA MGM Generator Mark 12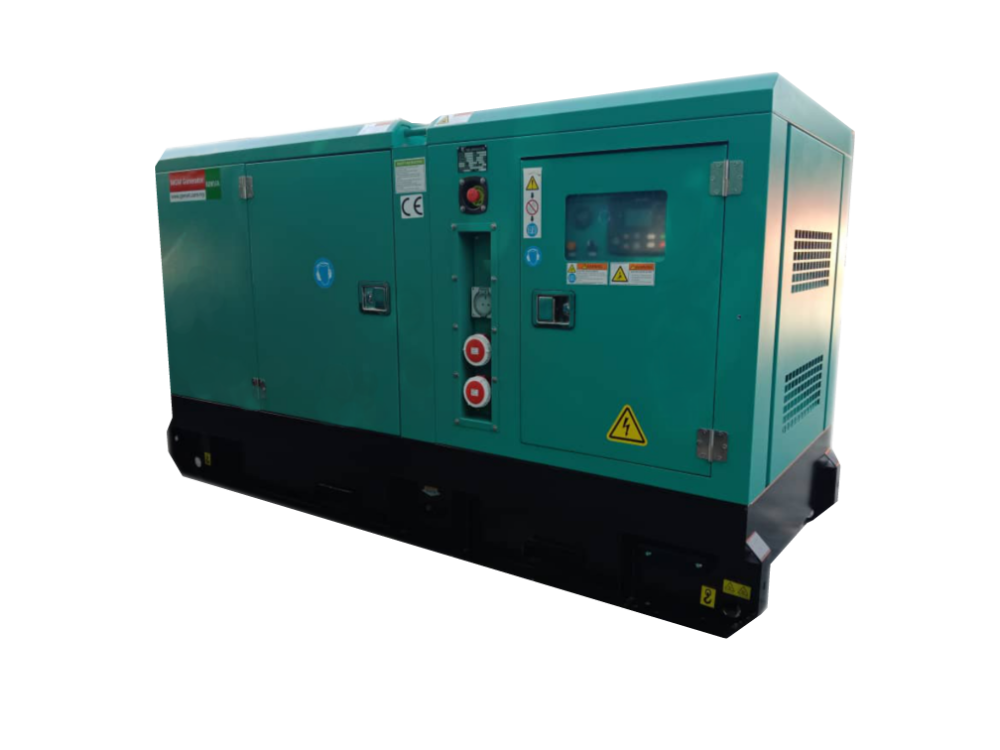 With built in 32 and 13 ampere sockets, the Genset allows you to plug your equipment directly into the generator without needing a Distribution Box 
100kVA MGM Premium Generator Mark 12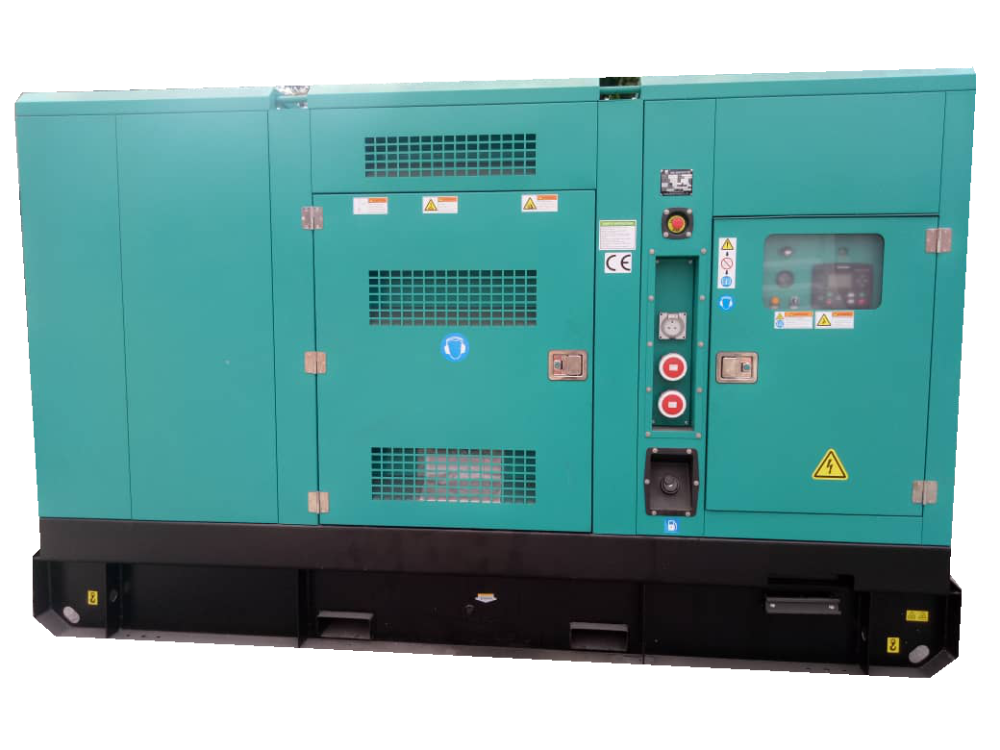 This generators are tough which means that they can be used as a permanent source of power or moved around like a stand alone power station.
How Does The Genset Work?
The App Created For Our Club Members & The Public
Genset Assistant iOS App. Get It Now
We are serious about the Genset Business. We've created our own in-house app to aid all genset owners to know how to run a generator. Generators can be dangerous. But with the right guidance, anyone can run a generator. The app also tells you the usual fault alarms and how to solve them.

ENSURING YOUR GENSET IS FUTURE PROOF
The MGM Generators are versatile, upgradable and reliable.
We carefully select reliable engines, alternators and then we pair it with selected genset systems to create our own optimally tuned gensets of our own. We also have additional redundant safety items to increase reliability. This is why our gensets are different but look the same in the outside with our competitors. We are the leader and others follow.
Be Mega Genset Malaysia Membership
Genset Assistant Android App.
We want to make our customer life more easier with the existing of our new app. This application give you 'step by step'  instruction you needed and teach you how to operate the generator before calling your local technician. Not only buy a generator from us but our customer can get more knowledge about the MGM Generator by installing this app on your phone.

We have been in business for more than half a decade. Up till today, we are still there for our very first customer who got from us the 60kVA MGM Generator Mark 1.
About Us & Track Records:
Always Friendly & Available For Your Power Needs
Give us a call now to get a FREE quote from us. No obligation from your side.
Check our latest features, knowledge and experience that we'd like to share with you:
Before delivery our technician will go over to site, to do planning on how can the lorry [...]
We supply Generators to WWF Malaysia using our flagship model of the 30kVA MGM Generator. We [...]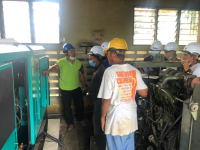 Excellent service! Fixed a pair of Twin gensets at our resort and the genset manages itself. It turns on and off alternately every 12 hours.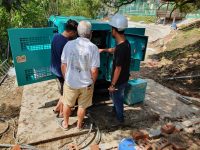 The Mega Genset team has proven to be helpful in advising our electrical systems and installing a genset at minimal cost!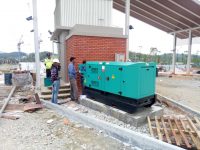 Very good customer service. The staffs are polite, friendly and full of empathy. Response is fast too. Highly recommend at all !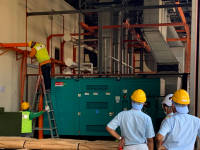 Excellent service quality. Called them and we got a free consultancy. I don't even need an electrician for advice.
What Are You Waiting For?

Protect Your Home & Business Now. Get A FREE Quote For A Generator Below:
Contact us below if you don't know where to start. We will give you advice on the Genset size that you need.