Mega Genset Malaysia sell and rent power generators to homes, business premises, farms ,factories , resort and construction sites. Our flagship MGM Generator brand had evolved from Mark 1 to over Mark 12 over the years as seen in our Online Shop. We sell and rent generators which power from 6kVA to 350kVA. Here is a simple guide on how to buy or rent a generator through our online shop.
Step 1: Search up for our online shop. Once you enter the online shop, the homepage will look like this.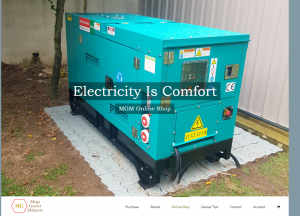 Step 2: Scroll down the website, there will be different types of kVA generators display there ranging from 6kVA to 350kVA for you to choose from.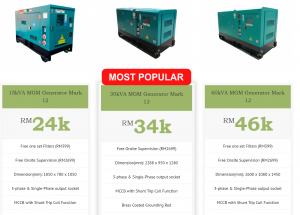 Step 3: Once you found the genset you desire, click on the red button "Get This". After clicking the button, it will bring you to the add to cart page. In this page, user are able to customize your order before adding the product into your cart. User must choose either to have "no add on" , add an ATS, add an oversight module or both.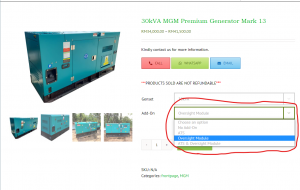 Step 4: After confirming everything, click on "Add To Cart". On the top right, there will be a small cart icon, click on the cart to checkout your order.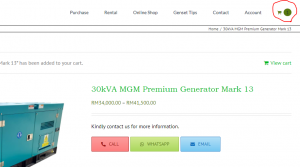 Step 5: After clicking the small cart icon, it will bring you to the page as shown down below. User are require to input the destination for the generator to be ship to. User are able to add a promotional code if have or update your cart again if changes need to be made. If no changes are required and destination has been input, click on "proceed to check out".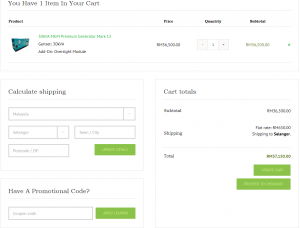 That is all for the tutorial on how to get your very own generator on our online shop. Easy right? Check it out now!!
Reach Us