Genset Assistant iOS App Now Available FREE. Operate your genset without needing any manuals and you can even troubleshoot genset issues through the app! Try it Now!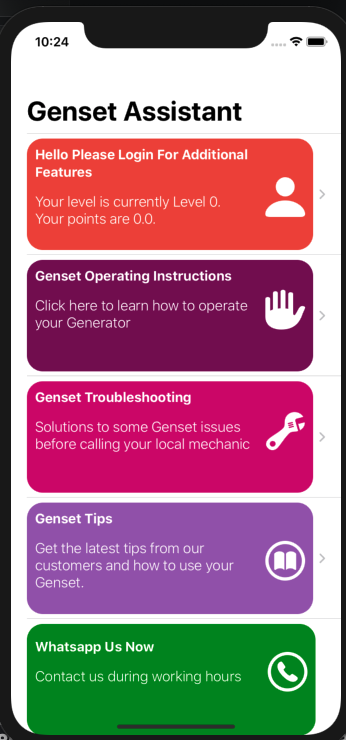 We have rented from Genset Malaysia and we are pleased with their services. The support given was good and our event ran smoothly throughout the 3 days that we rented it. Would use them again.
We bought a home generator and it functions really well. There was a blackout at my house recently and the generator started by itself automatically which is really amazing! There was like this blackout for 15 seconds and then our television and air conditioning switches on again. Like magic.
Genset Malaysia fixed our company's generator and ATS systems. It is now working fine.
The 28kVA Generator is a versatile genset that can automatically start itself which is useful for our equipments here.
Jess Lim
These electric generators are designed to be temporary light sources in areas where there is [...]
Jess Lim
GUIDE TO BUY THE RIGHT GENERATOR Many people think of generator just [...]
genset
MGM Generator Best for Factories Backup Our MGM Generator is the best [...]
WE HAVE PREVIOUSLY SERVED: