Transformer Rental
We provide transformer rental for those who require a different voltage level when generating electrical power. By having transformer, you can convert the voltage to match with your equipment.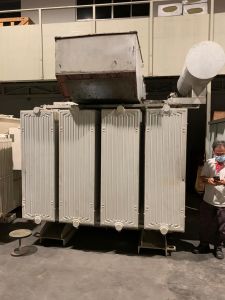 Use of Transformer
Transformer is an electrical machine that helps to change the voltage level. Transformer will convert the voltage level to higher or lower based on different usage by using step-up transformer or step-down transformer. To use an electrical appliances or equipment, we have to ensure that the voltage provided is matched to the electrical appliances. This is to avoid damage to the equipment. In addition, transformer is suitable for the factories that require 11kV voltage. Instead of purchasing a substation, the voltage can convert to 11kV to support the equipment in the factories.
Besides, transformer is useful when you require to use an equipment that have different voltage level at a place without electrical. In order to connect directly to the transformer, we also provide generators with different Volt-amperes (VA) starting from 500kVA to 2000kVA.
Conclusion
In conclusion, by having transformer, it is convenient for us to use electricity in our life. It is not only let us to use electrical appliances with different voltage, but also maximize the voltage usage efficiency. Come and rent a transformer now to enjoy the benefit!