Backup Genset For Computers & Servers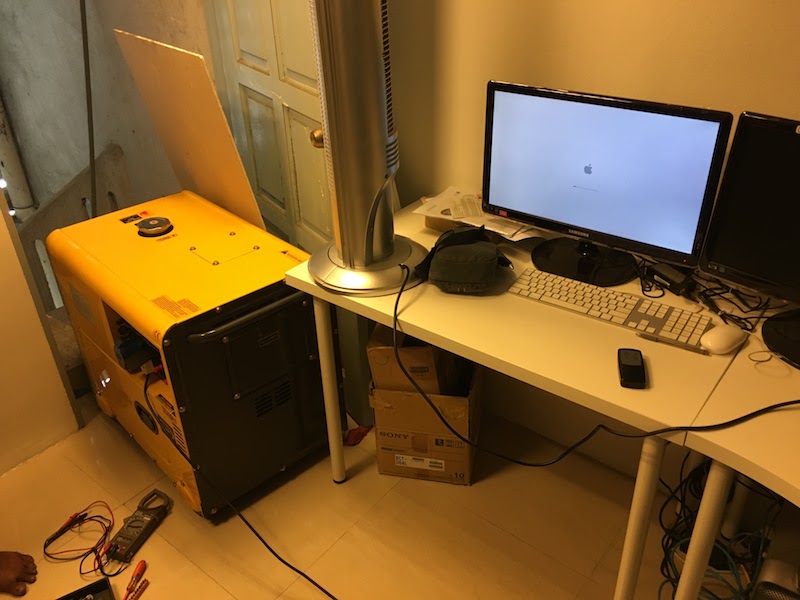 Is using the computer in your home or office important to you? If the answer is yes, don't take the chance of suffering from a blackout to happen to you. You need a backup generator for your home or office.
Computers play a large role in our daily lives today. You may use a mobile phone or an iPad to do your work but it is always never as powerful as a PC because of the infrastructures readily connected to it such as large keyboards and mouse, printers and softwares integrated into your PC or mac.
The photo above was taken at a customer's premise utilising our backup generator. It is used to supplement electricity to its employees for computer work and its servers during times of blackouts in Malaysia. This shows how important business continuity is for this company. You should consider the same too.
How It Works
Our MGM Gensets come with Automatic Switch On systems which will start itself and perform an electricity changeover from Mains to Generator whenever there is a blackout. As a result, when Mains (TNB, SESB, Sarawak Electric) fails, the generator will detect this and starts itself up while performing the automatic change over. What this means is that you will get a 30 second blackout period and then you will get lights again.
Which Generator To Choose?
First determine what is your power requirement. If you only want to power 2 or 3 PC, then get the 5kVA or 6kVA MGM Generator. If you would like to power your whole shop or house, consider either the 15kVA, 28kVA or 60kVA MGM Generator. Price would vary depending on the size of the generator. Be sure to check our online shop for our pricing details.