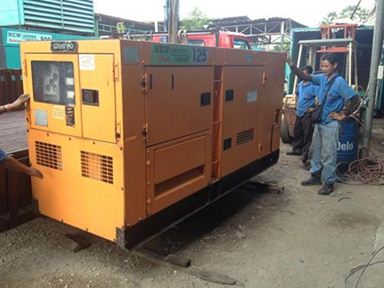 Denyo Gensets – Reliable, Tough & Robust
Denyo generators are very advanced and very sophisticated generators. The firm that deals with the manufacture of Denyo generators have employed a brilliant and proactive team of expertise who have been able to model the generators and include very powerful specification that have raised them to a state of the art devices. The firm has been able to build generators that can produce from 25kVA up to 1000kVA of electricity. These are diesel generators that have been incorporated with silencers. This has made the generator to be very silent and the allows the loud noises to be eliminated. Also they have modified them and added them with more ability to harness power and some can generate 50Hz 1500rpm up or 60Hz 1800rpm. This translates to variable voltage generation and thus versatile to users with different frequency and voltage requirements.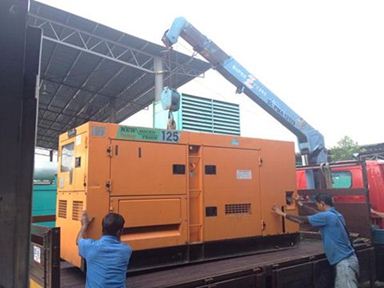 The Denyo generators that we provide here in Malaysia are undoubtedly one of the best. It is known for its durability and it remains efficient in its life of service. These generators have low maintenance as compared to other generators. The fuel consumption is relatively very low and the fact that they use diesel makes the cost of fueling even very cheap. The standard type Denyo generators from Malaysia work well in engine rooms that are well aerated. Their sound system is capable of reducing noise such that they can be used in silent neighborhood. The generator has also been mounted with anti-vibration system that has also absorbed most of the engine vibrations.
On the other hand, the Chinese brand of the Denyo generator looks almost similar to the Japanese built. They have been able to manufacture generator engines that can produce up to 1600kw of electricity. The TP power brand generator set is one of the Denyo generators made in china that has been powered by the world famous engines. The engines use diesel fuel. To increase their quality they added newage Stamford alternators and TP power AC alternators. The alternators have also been able to lower the price of the engines considerably.
The gen-set category of generators have been included with 50Hz,60Hz, 1 phase, 3phase and soundproof devices. This makes them very silent and conducive for use. When it comes to the cooling system, the generators have been fitted with electronic cooling fan. The silencing has also been enhanced by a special design low noise level canopy that has been able to submerge the loud noise remarkably. This kind of advantage makes is suitable for a low noise environment like offices, museum etc. Some other type of standard soundproof generators made by Denyo generator manufactures in china can be used in open air.
Some other interesting features about the china made Denyo generators is that they can be used in 3rd explosive are and some special design for the 2nd explosive area also known as Zone 2 Generators. The fuel tank has a capacity of these generators can hold fuel that can run the generators for around 8 hours and the design of the generator is in a way that is easy to repair. These generators are very reliable, have a good service life and have readily available spare parts.