ON FIRE SALE! 60kVA GENSET WITH SUPER FEATURES AT AN AMAZING PRICE!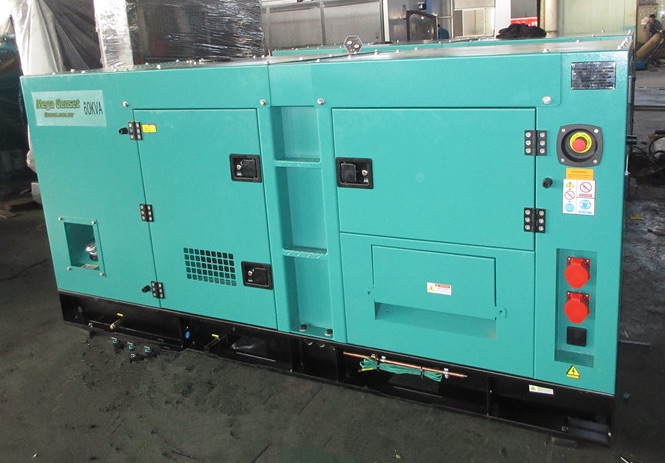 LIMITED STOCK SUPER 60KVA GENERATOR FOR SALE WITH ATS
Our Super 60kVA Genset has much more superior functions than a normal 60kva generator. Ours provide you with 32 ampere sockets and 13 ampere socket as seen in the picture above which allows you to plug your equipments directly into the generator without needing a Distribution Board. This saves you cost and time when deploying this generator in the field. If using it for construction sites or events isn't the thing for you, it can be used also as a standby generator at a Home†Generator or Office Generator lot. This is because we are giving away a FREE Automatic Transfer Switch together with this generator. How does this offer sound? Call us now to purchase one for your purpose! It can be used almost anywhere.
Our product can be delivered to anywhere in Malaysia including Sabah, Sarawak, Johor and others.
Contact us now at : +6016 2198537 to book your unit! As mentioned, very limited stocks.
Why is 60kVA a Good Generator Size?
We sometimes call this generator the "small chilli" where it is small in size but powerful and useful. The 60kVA generator can power an entire bungalow home with its occupants enjoying air conditioning and lights while their neighbors slap the mosquitoes when TNB decides to do "maintenance" or when power failures occur. This configurable generator can be retro-fitted with an ATS (Automatic Transfer Switch) which can start by itself upon detection of power outage. We offer such configurations and you can contact us now if you are interested or call us now.
If you would like to know how an Automatic Transfer Switch (ATS) works, head to our Blog page.
Some pictures of how beautiful it looks like:
†
60kVA MGM Genset On Lorry
†
60kVA MGM Genset Mounted On Trailer
What are you waiting for? Contact us to get yours now!
Want To Know More? Download The 60kVA Genset Spec Below: