22kVA MGM Basic Generator Now Available
MGM Generators are premium diesel generator sets which are reliable, beautifully and practically designed and automated in nature. We are always at our drawing board thinking of ways to improve features that focusses on convenience and safety.
On top of that, we also listened to our customer's feedback that they would prefer if our generators are more affordably priced. While we have customers who don't mind paying for premium features, there are also those who would prefer if our price be reduced. Therefore we have designed a new generator to cater for this customer segment.
Introducing the brand new 22kVA MGM Basic Generator.
As the name suggests, the 22kVA MGM Basic generator is a generator which is more affordable but in no way compromised in reliability and performance. It uses the same FAW branded engine which is quiet and reliable while maintaining the same quality of alternator so that you will get clean and stable power. It does however lack of several features which you may not require. For example, it does not come with an ATS (automatic transfer switch). Otherwise, it is a fully functional generator set.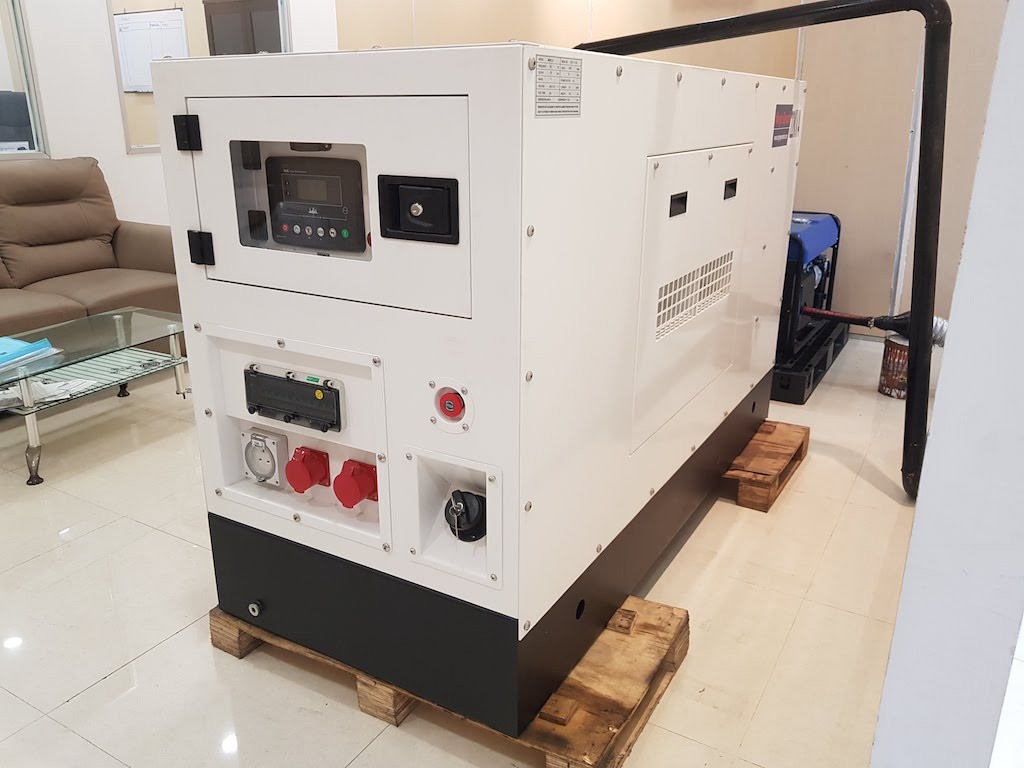 As you can see from the photo above, it still comes with the high quality IP67 Breakers which are dust proof and water resistant so that you can place them outdoors.
It also has 2 units of high quality 3 phase sockets and a unit of water resistant single phase socket.
In addition, the refuel location is lockable and is in a practical location. In other words, the entire interface of the generator is one sided so that you don't have to shift from one side of the generator to the other just to get the generator running. This is another useful feature if you were to place it in a truck (because it is difficult to shift positions in a truck).
What are you waiting for? Get yours now by visiting the Online shop page for this generator.