Industrial Generator For Business & Home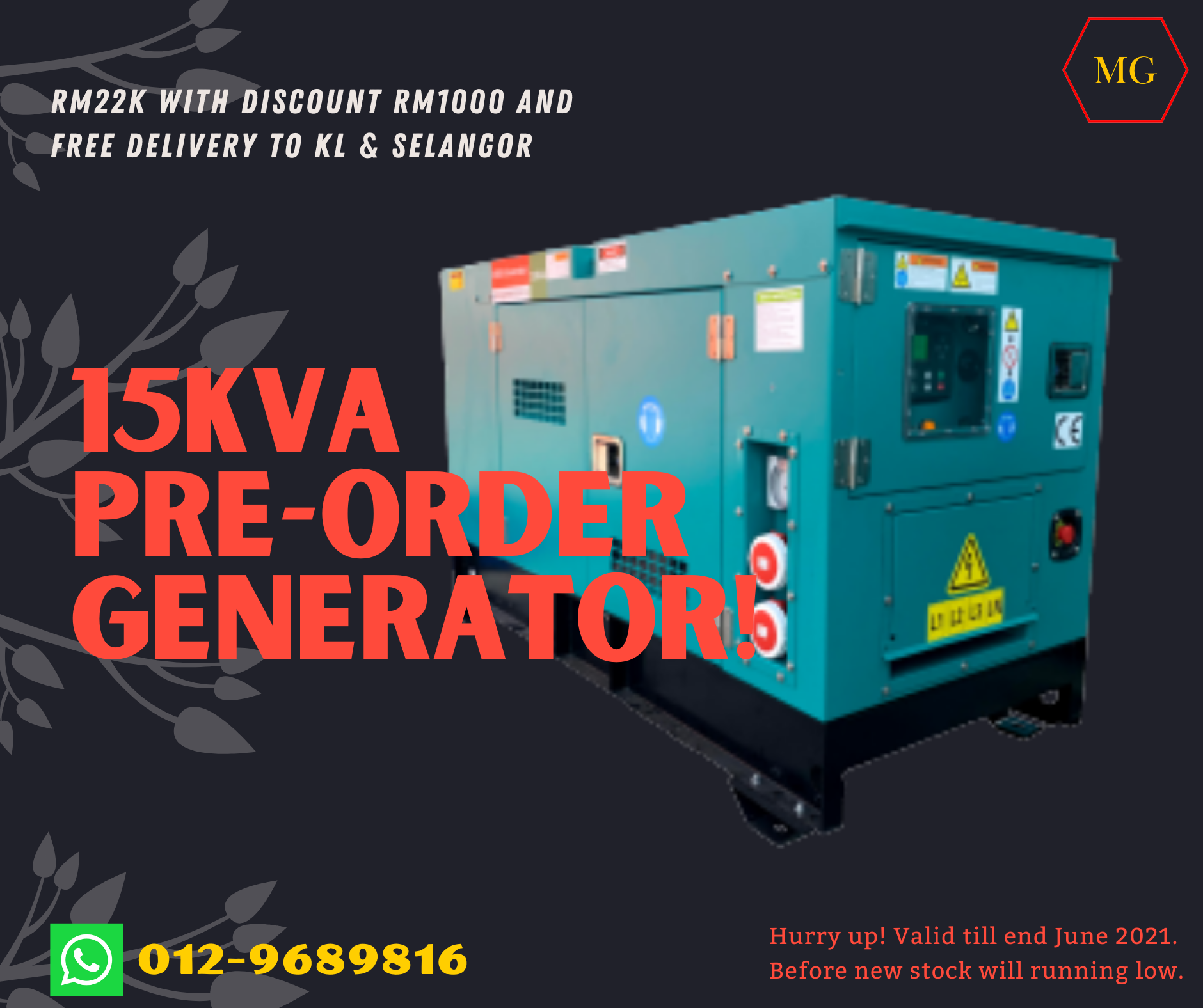 15kVA MGM Generator Mark 12
Register Your Interest Here:
Pre-Order For 15kVA is AVAILABLE now.
Valid till End of JUNE 2021.
This genset has some benefits:
1) Auto start when the main power fails.
2) Auto stop when the main power returns.
3) Can set a timer to turn on or off the generator, if needed.
4) There is generator controller inside the generator.
5) Can upgrade the technical features such as using Mobile Apps for control the generator.
If you are interested to take advantage of this offer, WhatsApps us directly below:
BENEFITS OF GETTING 15kVA MGM GENERATOR MARK 12:
i) Can supply a cabin, small house and single or double storey.
ii) Can supply around 13kW for 9 hours non-stop running.
iii) Free Delivery for Kuala Lumpur & Selangor.
iv) Can use this generator as backup for house.
Pre-Order for 15kVA Mark 12 Generator Is Ending In